Catalina Gutierrez of Red Violet Studio shares how to make a coral reef with clay that even glows under a black light! This is a great coral reef project ideas and conversation starter for discussing how to protect our oceans.
Many of you might wonder what sparked this clay coral reef activity, since it's so unexpected and special. (Or so I think, but I may be a bit biased).  So let me tell you a little about the background to it.  
We live in Miami, FL, the only state in the US with an extensive shallow coral reef formation near its coasts.  Basically the reefs are everywhere around us, so we see the corals and we see how bleached they are.  
It's not very common to spot those colorful and vibrant corals anymore. It's sad, but it's the reality.  
In my son's class, they started doing some research about this topic, and one day he came home to tell me everything about it.
Why Coral Reefs are Important
I was so interested as I knew nothing about corals, even though we are surrounded by them where we live.
This topic that started as a discussion in my oldest son's class soon became a family matter! We all became engrossed in reading about corals and watching a live video stream of marine life and coral reefs. And felt genuinely motivated by the subject.
On a side note, did you know that corals are actually animals? Pretty interesting fact right? Yup! They are animals because they don't make their own food like plants do.
As we continued the conversation about corals, we wanted to approach it through some form of art making, which is what we enjoy the most as a family.
And that's how this fun invitation to create our own clay coral reefs started. Of course, you can bring to the table a bit more of the background.
We stressed the fact that over 50% of the world's coral reefs have died in the last 30 years. And sadly, very few pristine coral reefs currently remain.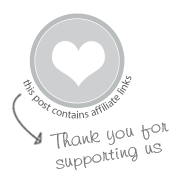 How to Make a Coral Reef
MATERIALS
Time needed: 1 hour
INSTRUCTIONS
Get inspired!

Start by sharing some images on coral reefs to get your imagination going. Point out the details, textures and vibrant colors.

Prep the board

Now set out the white air dry clay, tools and wooden board. Begin to spread the clay with your fingers until the board is completely covered with clay.  



Create a clay coral reef

Once the board is completely covered, it's time to start to create your own corals. Some can be long and spiky, others might be more flat or rounded.  Anything goes pretty much!

Have fun with this part and get as creative as possible. Create as many corals as you need to make it look like a reef (there's no limit)!



Add texture

Use the clay tools to give texture to the clay corals and to create patterns on them–think dots, little holes and lines–any shape that stands out.

Cut the wire into 1 inch pieces and squeeze them into some of the corals for extra texture.



Let dry.

Now let the the clay piece dry overnight.

Add color!

Paint your corals! Corals come in many colors and shades, and many even glow in the dark. If you'd like to make yours glow, paint with neon colors under a black light with other lights off.

It's not necessary, but I guarantee it will be pretty amazing!



Add more color!

Wait for the paint to dry a little and bring out the colored clay. Start adding either more corals to your piece or little details to the existing ones.


The colored clay we used is pretty awesome as it has many neon colors, which really stood out when we used them under the black light.
This was a beautiful activity that brought some awareness on how to care for our planet and our oceans. We learned things we can do to protect our coral reefs such as:
Choose sustainable seafood.
Conserve water.
Volunteer to help out clean our beaches, etc.
If scuba diving, do not touch the coral reef.
Use sunscreen lotions that are safe and use no active ingredients that may harm them.
I hope this activity brings as much joy to you as it did to us!
More Clay Activities for Kids
Pin It For Later