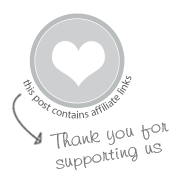 We love buying ourselves a box o' wood bits—something we've done a few times over the years—and turning them into wood sculptures, toys, and 3-D collages.
This time Daphne and Emily (ages 5 and 6) made wood sculptures and Maia (age 9) create dolls/people.
If your kids are into wood, working 3-D, or if they haven't done something like this yet, give this a try.
Here are some simple instructions and tips…
Easy Wood Sculptures for Kids
MATERIALS
Wood glue (best) or white school glue (okay)
Sturdy cardboard, matboard, or a flat wood piece for a base
Paint (optional)
Sharpie markers (optional)
*A note about wood :: We bought this bag of wood bits from Discount School Supply (and the wood shapes included are always different) but you can cut your own wood pieces or ask a woodworker for wood scraps.
*A note about paint :: We used Activity paint this time but have done this in the past with liquid watercolors and with acrylic paint.
INSTRUCTIONS
1. Glue wood pieces to the base as desired. Let dry.
2. Paint. Let dry.
3. Add detail with Sharpies if desired. Dots, stripes, faces, abstract designs, anything that suits your fancy.
The kids can take this wood sculpture idea any direction they like, by the way.
Maia created a number of small wooden figurines or dolls from the wood pieces.
Daphne towered as many wood bits as she could into a vertical sculpture.
And Emily created more of a horizontal sculpture piece.
More Wood Sculptures for Kids
Pin It for Later