Three unique ways to use magnetic tiles for kids – on the fridge, in water, and in the sandbox. Magnetic tiles are one of the most consistently used toy in our house. They are open-ended and can be used in so many different ways!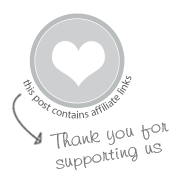 We have had so much fun with the magnetic tiles for kids that joined our family 6 months ago. As construction toys for kids go, they are absolutely wonderful! My kids and their friends have played more (and longer) with the magnetic shapes than with any other toy in the house, hands down.
(If we were talking outside the house, it would have to be the hammock which is not a kids' toy at all, but gets more use than anything else outdoors. Who would've guessed?! The kids do everything from swing and read books in it to hang upside down and practice flips and other gymnastics-type moves.)
But back to the magnetic shapes for now…
If a friend came to me and asked for a toy recommendation for their kids right now, I'd say buy a set of magnetic tiles.
I am about to order a second set and have to restrain myself from adding a third to my shopping cart.
We like them that much. (And according to many of you, the magnetic tiles get consistent use many years (and kids) later. Good to know…)
Last time I wrote about them, I shared 7 ways my kids use magnetic tiles (many of them on the DIY light table). Today I wanted to share some interesting new things my kids have been doing with the magnetic tiles.
3 Unique Ways to Use Magnetic Tiles for Kids
1. Magnetic Tiles in the Sandbox
Yesterday, I was surprised to come home from a trip to find the magnetic tiles in use in the sandbox.
I wouldn't have thought to use them there and might not have allowed it if I were asked for permission. But upon finding them in the sandbox, I examined the tiles more closely and realized that there is no way sand can get inside them. The plastic outer coating is smooth and complete.
And the magnetic tiles actually work quite well in the sandbox. The sand helps stabilize whatever the kids happen to be building. And the sand can be used in the construction as well—think castle on top of a hill…
The girls were also hiding the magnetic shapes under the sand for the other to find.
My only concern with using the magnetic tiles in the sandbox would be that the sand might scratch the surface of the tiles a little bit, but I got over that quickly enough. These aren't meant to be museum pieces. They are meant to be used, loved, and learned from.
2. Magnetic Tiles on the Fridge
This idea isn't all that new. The kids have been using the magnetic tiles on the fridge ever since one of you lovely readers suggested it (Thank you!) and I in turn brought up the possibility with them.
They've used the magnetic tiles to build 3-D on the fridge…
To make art on the fridge…
Both on their own as well as with our DIY painted magnet sticks and round magnets.
And for pretend play on the fridge…
3. Magnetic Tiles in the Bathtub
Once I got over my shock of seeing the magnetic tiles in the sandbox, I realized that the full plastic coating on them actually make them well suited for a variety of play surfaces and ideas. If they won't get sand inside them, they won't get water inside either!
We tried the magnetic construction toys in water, wondering—would they float or would they sink? Could we build a boat with the tiles? How would it look to have magnetic tiles lit by glow sticks in the bathtub?
(By the way, floating worked when they were spread across the surface of the water like a raft, but sunk when 3-Dimensional structures were attempted.)
What's next?
How about building and playing with magnetic tiles and playdough? Or combining magnetic tiles with shaving cream play?
Any other fun ways you can think of to use magnetic tiles for kids?
If you don't have these yet, I highly recommend buying a set of magnetic tiles for kids! Or putting a bug in Grandma's ear for a birthday gift idea… They are not cheap, but I think they are very worth buying. If your kids are anything like mine and their friends, they will play, build, and learn with these things for hour after hour, day after day.
The magnetic tiles shown in these photos are from Discount School Supply and were initially sent to us for free to review (lucky us, I know). They are Building Brilliance Magnetic Shapes
 and a bit less expensive than some of the other brands.
UPDATE: We have since bought and used a few other brands of magnetic tiles, such as PicassoTiles and PlayMags (which I wrote about here). Luckily they all work well together!
Pin It for Later