My kids love snow. I imagine yours do, too.
They love to stomp around in it, squish it, play in it, sled through it. They love to make snow angels, snow men, and snow balls. They love that the world is transformed into a sparkling white, fluffy wonderland.
We had an early snowfall this year, before Halloween, but none of it stuck. So no snow days for the kids yet.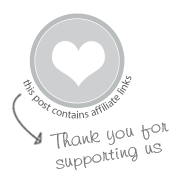 However, this weekend I decided to try out a little something that I had bought from Discount School Supply a while back out of curiousity.
Insta-Snow
!
It's also available on Amazon, including as a big bag of the stuff.
And I've seen it in our local toy stores…
It's a fake snow product created by Steve Spangler Science.
Here's how to make Insta Snow ::
Mix the granules with water and as they absorb it, they turn into a fluffy, snow-like substance.
It also helps if you do the Snow Dance. Just sayin'.
When I got the Insta-Snow out, I thought it might hold my daughters' attention for maybe 10 minutes. That they would think it cool and interesting, but then would move on.
Instead, they both played together happily for hours with and in the snow. I kid you not.
They scooped it and squished it. Built mountains. Buried animals.
They made it snow.
Mostly, though, they played with their little animal figurines in the snow, creating scenario after scenario, story line after story line.
I took a few pictures, then got smart and used the time to work on a mama project.
The little Insta-Snow powder
canister costs $10.99 and makes a LOT of snow. Maia and Daphne loved the process of adding the water and watching the snow magically appear, plus they wanted more and more snow, so we ended up using over a third of the canister this time.
It was so worth it.
And the snow lasts for a long time, apparently, so that it can be played with again and again. Or used in a winter tabletop tableau or something. The instructions even say that once it dries out, you can reconstitute it by adding water all over again.
I used the large plastic finger paint tray
to hold our fake snow but you could also use a large baking tray or a plastic storage bin. I also placed a big towel underneath, thinking there would be some wetness. There wasn't any, though, so the towel was unnecessary.
(This stuff is NOT for eating, btw, so if you have a little one who still puts everything in his mouth, I'd keep this away from them.)
I've heard of people bringing a big tray of real snow inside to play with and drive toy cars through and such. But if you live in a warm climate or just don't have snow yet or want some play snow that won't quickly melt and turn to slush then I'd definitely recommend getting yourself some fake snow.
As parents, we need as many indoor entertainment tricks up our sleeve as we can get during the cold months. (& if you have some great ones, please share! I'm making myself a cheat sheet of ideas…)
Update :: here it is!
89 Indoor Activities to Keep Your Kids From Bouncing Off the Walls This Winter
Pin It for Later ::