Most kids LOVE to work up, work big, and work three dimensional! We have so many great sculpture ideas for kids that use everything from toothpicks, cardboard, nature items, and wood.
In fact, let's start with materials.
Some of the best materials for kids sculpture can be found around the house and especially in the recycle bin. There's a LOT that can be made from cardboard tubes, boxes, egg cartons, styrofoam, and even oatmeal box lids.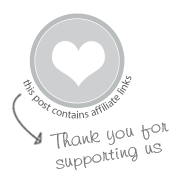 But then there are the sculpture materials you can buy, too.
Plus glue, tape, or string to hold your sculpture together. Or that wonder of wonders, the hot glue gun.
Now for some of the three-dimensional art and sculptures kids can make with these materials…
25+ Sculpture Ideas for Kids
Here are some of our favorite sculpture projects and ideas for kids, including toothpick sculptures, building with cardboard, wood sculptures, ice sculptures, and more.
Build with Toothpicks and Craft Sticks
Construct with Cardboard
Sculpture Ideas with Wood

3D Art with Nature
Sculpture Ideas with Plaster of Paris
More fun sculpture ideas for kids
Want more 3D art and sculpture ideas for kids? Click to see The Artful Parent archive for the entire category!
(Or use the search field in the right-hand sidebar if you're looking for something specific.)
Pin It for Later