Coloring Easter eggs with bleeding tissue paper combines a collage technique with a painting effect. This is a great process art Easter activity for kids!
Updated March 2023
Have you experimented with bleeding tissue paper yet? It's an interesting material to use because you apply it as you would in a collage, yet the color from the tissue paper "bleeds" out onto the surface of the paper, acting like a paint.
We actually have two Easter egg projects here: The first is coloring Easter eggs (real ones) with the bleeding tissue paper. The second is an Easter egg mosaic on paper using the bleeding tissue paper.
Both are fun to try, and both have lovely results!
Coloring Easter Eggs with Bleeding Tissue Paper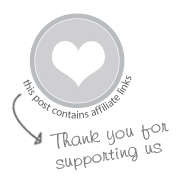 MATERIALS
Water and paintbrush or foam brush
Eggs (prepared for dyeing)
INSTRUCTIONS
Prepare your materials

To use the bleeding tissue paper on real eggs, first cook them until they are hardboiled.

It is also helpful to cut up your tissue paper into small pieces first. And be sure to cover your table first, as the tissue paper can stain.

Apply your tissue paper

First, brush water on the eggs, apply your tissue paper pieces, then carefully brush more water on top. If you have extra egg cartons on hand, they work perfectly as egg holders!



Let dry

We recommend letting them sit for about an hour before removing the paper. Once the paper is dry, you can easily peel it off the eggs!


Aren't they lovely!?
If you aren't up for dyeing eggs, or you don't have any on hand, you can still use bleeding tissue paper to dye paper eggs!
We simply cut egg shapes out of thick paper and then applied the bleeding tissue paper the same way. First, add a layer of water, then tissue paper, and then carefully dab more water on top.
Let your paper eggs dry completely before removing the paper.
Either way you do it, bleeding tissue paper makes for a fantastic egg-dyeing material! We highly recommend it!
More Easter Egg Crafts for Kids
Pin It for Later