Learn how to use washi tape to decorate Easter eggs. This is a fun and easy way to add embellishments to eggs!
Updated February 2023
We love exploring and playing with washi tape. It's a great no-mess art supply for kids. And decorating Easter eggs with it is lots of fun!
The colored tape is so thin and somewhat transparent, that it lends itself well to decorating small, odd-shaped items such as eggs.
Here's how we did it!
Washi Tape to Decorate Easter Eggs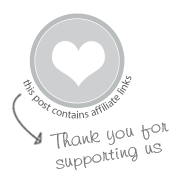 MATERIALS
INSTRUCTIONS
Prepare your eggs

Before you decorate, you should hard boil your eggs. Once they are ready, you can either dye them using your preferred method or leave them white. We've tried both and think the white ones set off the washi tape a tad better.

Add tape!

To decorate, simply wrap the eggs in washi tape however you like! This activity is great for little kids, because it doesn't really require scissor skills. We started out using scissors to cut the tape but have since learned that you can just tear it! And it works!



If you want to get fancy, we've found that triangles are super easy to cut from the tape. And of course, stripes of different widths are perfect for this project.






Display!

Once your eggs are decorated, you can display them! Did you know that washi tape rolls are perfect little egg stands?!


We love using tape to decorate eggs because it is low mess and is great for a range of ages. Even the littlest artists can tear and wrap the tape around the eggs.
If you don't have any tape, you can also try using stickers to decorate your eggs!
More Ideas for Decorating Easter Eggs
Pin It for Later