Try this simple DIY Easter egg tree to decorate for Easter and display your beautiful, hollow Easter eggs. Kids LOVE making and decorating these!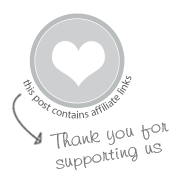 We made an Easter egg tree!
The tree is inspired by the wonderful Easter egg tree in my childhood copy of Tasha Tudor's A Time to Keep.
If you're not familiar with the book, it depicts family and friends celebrating each season and holiday through the year. I used to pore over this book as a child! And imagine myself within the scenes.
Here's the two page spread for April and Easter.
Maia has asked to make an Easter egg tree just about every time we've read the book.
I'm good at saying, "someday, perhaps…" But this time we finally just made one.
Here's how…
A DIY Easter Egg Tree
MATERIALS
A branch with multiple stems
A bucket or plant pot
Sand/pebbles/dirt
Hollow Easter eggs, decorated*
Ribbon or yarn
Hot glue gun
*Here are 11 Easter egg decorating ideas, in case you need some.
Note: If you don't want to blow out Easter eggs, you could also use those white plastic eggs you see in stores.
INSTRUCTIONS
The tree is a branch, blown down in our backyard, stuck in a bucket of rocks, sand, and dirt.
The eggs are the lightweight, blown-out Easter eggs we just decorated. I used a glue gun to attach a ribbon loop to each for hanging purposes.
Maia decorated our tree.
And I redistributed some of the eggs after a while in the interest of keeping them all on the tree and whole.
Now we just need some grass seed to plant at the base of our tree! I'm wondering if you can buy it in little seed packets or if it's only for sale in those big 5 pound bags. Anyone know?
How about you? Have you made an Easter egg tree? If not, I recommend giving this super simple version a try and display your decorated eggs for Easter.
Update: Check out this beautiful DIY Easter egg tree Tiffany from Peanut Blossom made, inspired by mine. She used flower-covered branches!
Pin It for Later