Wonder how to make homemade doughnuts? This is a free printable eguide filled with homemade doughnut recipes (cake, fried, and filled), photos, and tips.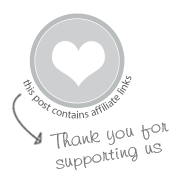 So… Y'all know I have a sweet tooth, right?
And you know that I've been working with Craftsy for a while now and am a big fan of their classes. When they asked me recently what I wanted to write about for my next sponsored post, I took a look at their selection and said, "Mmm… Doughnuts… I'll do that one!"
This one isn't a class, though. It's a printable e-guide on how to make homemade doughnuts and contains recipes for several doughnuts as well as tips and tricks for making them.
Of course we had to try every recipe.
Making Homemade Doughnuts Four Different Ways
The fried doughnuts.
The double chocolate doughnuts.
The filled doughnuts.
The buttermilk doughnuts.*
*The buttermilk doughnut recipe is gluten-free but we made ours with wheat flour. Not that we have anything against gluten free, we just didn't have the special flours on hand. The recipe still worked great!
And some of the various glaze recipes.
We haven't made the homemade sprinkles yet, but don't worry. We will.
It's been one big doughnut fest around here!
Our favorites so far?
The kids vote for the double chocolate baked doughnuts.
But I like the buttermilk doughnuts with vanilla glaze the best.
If your family likes doughnuts and likes to bake, then by all means print out a copy of this guide to making doughnuts. It's free!
Delicious Doughnut Recipes You Can Make at Home
Download the eGuide for free now
Did I say it's free? If you're an existing Craftsy member, you'll just log in to get it. If not, you'll be asked for an email address and password and then you are this close to having delicious homemade doughnuts in your home, too!
P.S. If you don't have one of those little doughnut baking pans, you might want to buy one for the baked doughnut recipes. So worth it. It makes cake doughnuts as easy as making muffins. You can get one online (Craftsy sells them at a great price) or a place like AC Moore or Michaels.
Here are some more of their baking classes I want to take:
This post was sponsored by Craftsy. All opinions expressed are my own.
Pin It for Later