Try these tips and tricks for decorating Valentine cookies with kids. This is a fun, creative Valentine's Day activity for the whole family!
Updated January 2023
This time of year, we have to do all things heart-related. And that includes decorating heart cookies!
It can be a fun way for the whole family to gather together and create some yummy Valentine treats for each other!
We like to decorate Valentine cookies for kids in the traditional way, with frosting and sprinkles, and we also like using food coloring to paint the cookies before baking.
How to Decorate Valentine Cookies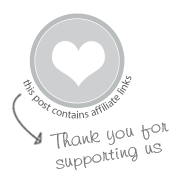 MATERIALS
Uncooked sugar cookie dough (you can make or buy it)
Frosting (you can make or buy it)
INSTRUCTIONS
Cut dough and bake cookies

First, roll out the sugar cookie dough and cut into hearts. Place the dough on a parchment-paper lined baking sheet and bake according to your recipe.

Decorate your cookies!

While your cookies bake, prepare your decoration ingredients. You can make a simple frosting with powdered sugar and either milk or water, or you can use store-bought frosting.

We like the look of white frosting and colorful sprinkles, but you can also use food coloring to dye your frosting different Valentine colors!

When your cookies are cooled, decorate them however you like! This is the fun part!



Or try painting them!

You can also try painting your cookies. Once you have cut out your heart shapes, freeze the dough. Freezing the cookies makes them easier for the kids to work with and means they won't get smooshed out of shape during the process.

While the heart cookies freeze, prepare the "paint" by diluting the food coloring with water or milk to create the shades and tints desired.

Then paint the cookies using cotton swabs as brushes. Bake according to recipe.
We love making and decorating Valentine cookies as a family. It is a great way to connect and create together!
More Valentine Treats to Make with Kids
Want even more creative ideas?
Check out our Cooking Creativity pack!
Have a budding chef in the family? This 35-page eBook is ready for immediate download and includes a Family Meal Planner, Tips & Tricks, Easy Recipes, and more!
Pin It for Later