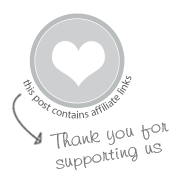 Imagine Childhood is the store we wish our parents had shopped at when we were kids. Full of quality, real tools that aid the young scientist /inventor/artist/chef/dramatist in becoming.
These are not adult things dumbed down for play (we've all experienced those, right?).
Not at all.
These are real tools for real work. The work of childhood: making, learning, building, imagining, exploring.
Consider this selection from the Imagine Childhood shop ::
Yes, some of these tools and products are scaled down for smaller bodies or made a bit safer and more appropriate. But that doesn't make them any less real; it just means that both kids and their parents are satisfied.
Sarah Olmsted, Imagine Childhood co-founder, is also the author of the Imagine Childhood book. Her background includes an art degree, some time spent designing interactive science museum exhibits, as well as a stint designing children's furniture. I think she must remember her own childhood with a clarity that many grown ups seem to have lost and combines those memories with her deepest wishes for today's children (or maybe I'm just projecting…)
I drool when I visit her store. Truly. It simultaneously makes me want to be a kid again and also makes me want to provide all that she sells for my own children. Here's what's on my Christmas shopping list so far:
For those of you who want to stock your art cupboard or give a gift of quality art supplies this holiday, Imagine Childhood (one of my blog sponsors) is offering a giveaway of several great art staples, including paints, colored pencils, blank notebooks, and blank postcards. Here are the pics (to make you drool) and product links:
Jumbo colored pencils + Blank watercolor postcards
Pin It for Later
ART SUPPLY GIVEAWAY
Readers who leave a comment to this post by Wednesday, November 27th at 11:59pm EST will be entered to win the box of art supplies from Imagine Childhood. Winner will be chosen by random number generator and announced here on Thursday (I will also e-mail the winner). Giveaway open to readers everywhere.
Good luck!
Giveaway now closed.
The random number generator gave me #221, so Carrie wins the box of art supplies. Congrats, Carrie! (I'll e-mail you…)
Holy moly, what fantastic items. I am drooling now.
Thank you for generous giveaway.
Update 12/5/2013 :: I was not able to reach carrie, so had to redraw the winner. This time, the random number generator gave me #254, so Cathy wins the box of art supplies. Congrats, Cathy! (I'll e-mail you…)
Beautifully preseted photos of some great open ended resources!