Potato printing is an easy year-round art activity for kids of all ages. This fun and easy craft idea comes from The Artful Year book.
Potatoes are perfect for printmaking because they are easy to carve and they are usually in the pantry!
We use them all through the year to make different festive decorations. One of our favorite times of year to do potato printing is at Halloween, when you can make a spooky version of potato prints!
Here's a video showing Potato Printing in action! And don't forget to scroll down to get the step-by-step instructions.
Potato Printing for Kids
This anytime activity comes from my book, The Artful Year: Celebrating the Seasons & Holidays with Crafts & Recipes.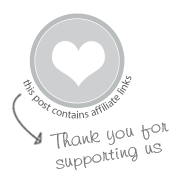 Potato Printing
From The Artful Year, by Jean Van't Hul, © 2015 by Jean Van't Hul. Reprinted by arrangement with Roost Books, an imprint of Shambhala Publications Inc., Boulder, CO.
Potato printing is a classic, simple craft for children that can be used to create cards, decorations, ornaments, abstract art, wrapping paper, or even an Advent calendar.
MATERIALS
Sharp knife
Potatoes
Plate or small bowl
Heavy paper or poster board
Glitter (optional)
INSTRUCTIONS
Prepare the potato stamp

First, adults prepare the potato stamp by slicing a potato in half and then carving an image into the flat surface. Put an entire image on one potato half or carve components on separate potatoes, such as a tulip blossom on one, a stem on another, and a leaf on yet another.



Prepare the paint

Pour a thin layer of paint on the plate.

Stamp!

Your child can then press the potato stamp first in the paint, then firmly on the paper. Lift the potato to reveal the print.


Add glitter

Sprinkle glitter over the wet paint if desired.

Repeat!

Continue to print with additional images and colors as desired.
Seasonal Variations:
Spring:
Easter Egg
Duckling
Fiddlehead
Daffodil
Tulip
Leaf
Summer:
Stars and Stripes (for a flag)
Octopus
Seashell
Sun
Fish
Butterfly
Sailboat
Autumn:
Jack-o'-lantern
Pumpkin
Leaf
Bat
Ghost
Skull
Owl
Winter:
Stars
Heart
Ornament
Christmas tree
Simple snowflake
Wrapped gift
Angel
More Printmaking Ideas for Kids
Pin It For Later