Flower printing is a fun and beautiful nature art project for kids. And it can be done with just about any kind of paint!
Updated March 2022
Flower printing is a super fun nature art activity for kids of all ages! You don't need any special art supplies for it, either.
Start by gathering flowers and leaves from your garden or backyard. Then you can use just about any kind of paint and paper you have on hand!
This is one of those activities where you'll be joining in the fun right alongside your kids! Trust us!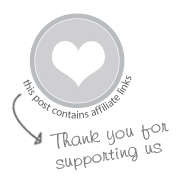 How to Do Flower Printing with Kids
MATERIALS
INSTRUCTIONS
Gather your flowers and leaves

Take this opportunity and go for a nature walk. Cut and collect flowers and leaves, making sure to have a variety of textures.



Prep your work area

Pour paint into shallow dishes or trays for easy dipping. You can also work on a tray, to keep things contained!



Make your prints!

Carefully dip a flower into the paint, and then press onto your paper. Lift off the flower to reveal your print!



Add details

Once your painting is dry, you can use a marker or pen to add details, or turn your flower prints into a picture, like this butterfly!


We love the way these flower prints came out! You can make them more abstract or use the flower prints to create a fun image, like the flowers in the vase.
Do you think you'll try flower printing this spring?
More Flower Crafts for Kids
Pin It for Later