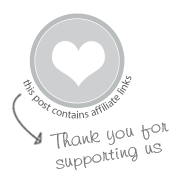 Some of our favorite quality toys and tools come from Imagine Childhood.
I think it's the combination of real and quality that makes us love them so much. They are the kinds of toys and non-toys we really want our children to have. Heck, they are the kinds of things we wish we had had as kids.
Everything I have bought from Imagine Childhood over the last year or so has become a truly valued part of our household. Appreciated for function, quality, and looks. I'm not exaggerating. This is the best.
Quality Toys and Tools for Kids
The drawing desk is something that sees use daily.
The little woodland twilight animal lights are magical and live close to each child at night.
The tea set is used regularly for tea parties with friends, both real and inanimate.
The baking dishes are used whenever we make muffins, banana bread, cakes, and pies.
The tabletop paper cutter is sturdy and easy to use.
Even the stuffed animals ("just toys") are of the few that never go out of circulation.
They even come with us on camping trips!
I can't recommend Imagine Childhood enough. I even feel a little evangelical about them. And I'm so happy and relieved that there's a shop out there like this one to counter all the cheap plastic stuff out there.
If you can keep a secret, here's what I bought as Christmas gifts for my family this year ::
If you'd like to buy some of the lovely high quality toys and tools from Imagine Childhood for your kids, visit their shop here. Or, if you want to check out their selection in a lovely magazine-like format, see their new LookBook.
They are a small family run business, have been Artful Parent sponsors off and on in the past, and this is a sponsored post (as always, all opinions expressed are my own).
Here's what they say about themselves ::
Imagine Childhood is a family owned and operated company specializing in earth-friendly goods, craft and activity tutorials and educational supplies that support and nurture the magic of childhood. Our carefully curated collection focuses on products that inspire children to create, imagine, and explore. With an emphasis on quality materials, our toys and tools are made for real kids and real adventures.
By the way, Imagine Childhood is also offering a giveaway of a $100 gift certificate and a copy of the book, Imagine Childhood: Exploring the World Through Nature, Imagination, and Play by Sarah Olmsted to one lucky reader. See below for details and to enter.
Imagine Childhood Giveaway
Readers who leave a comment to this post by Monday, December 15th at 11:59pm EST will be entered to win the $100 gift certificate to the Imagine Childhood store and a copy of Sarah Olmsted's book, Imagine Childhood. Winner will be chosen randomly by rafflecopter and announced here on Tuesday the 16th (I will also e-mail the winner). Giveaway open to readers everywhere who are over age 18.
Good luck!
Pin It for Later