Learn how to make these amazing small world play ideas for kids in this fun, child-centered clay activity by Danielle Falk.
Updated February 2022
Kids absolutely love creating tiny, small worlds and will fill them with all sorts of imaginative details. This is an easy activity using air-dry clay and needs very little direction from an adult.
We use Blackwattle Paperclay here in Australia, but you can use any type of air-dry clay as it won't be fired.
You can also do this small world play idea with playdough! (Here are our favorite cooked playdough and no-cook playdough recipes). If you choose to use playdough your kids could make their small worlds over and over. Store away the craft materials for next time!
These small worlds encourage open-ended creativity and kids are only limited by their imagination!
One of my absolute favorite things as an art teacher is putting out colorful and exciting craft materials to spark children's imaginations and then stepping back and watching them create.
Creative Small World Play Ideas with Clay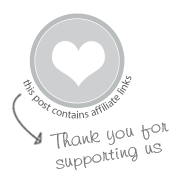 MATERIALS
EXAMPLE MATERIALS FOR DECORATING:
INSTRUCTIONS
Make the base

Begin by making a "giant cookie" shape in your hands. Squeeze and press the clay into a flat, round shape.

I always ask kids to make it as "thick as a teacher's finger" (ie. just under an inch thick). Air dry clay tends to shrink so this provides a nice solid base.

Gently press the circle into your plate and smooth it a bit as you go. Add clay if needed to cover the entire middle circle section of the plate.

It doesn't need to be a perfect circle or totally smooth – a bit of texture is good, so it looks like a little "island".

In fact, at this point kids might want to experiment with pressing different textures into the clay, by using clay tools or a popsicle stick to create marks all over the surface.



Choose a theme & add clay sculptures

Now it's time to choose a theme. Kids love the classics like "Fairy Land" with mushrooms and little stone paths, "Unicorns" or "Jurassic World" with a little volcano & dinosaurs.



Once they have a theme, it's time to add clay details:

Mushrooms are easy to make – simply add a flattened pinch pot (a bowl shaped from a ball of clay) to a coil (sausage shape) to create.

Little houses can be modeled by flattening each side of a ball of clay into a cube. Use the flatness of your worktop to help with this.

Pointy trees can be shaped by making coils and then gently pressing one end into a point. Children could also add little figures made from coils to their small worlds.



Attach clay sculptures

When using paperclay and air-dry clay, the most important step is remembering to gently score both surfaces to be joined (using the skewer). Add water and press the pieces together, then smooth to ensure a good join.

(Otherwise, any clay additions will promptly fall off when they dry!) Of course, if you're using playdough this doesn't matter as your small world is temporary.



The fun bit – decorate!

The best part of all!

Children adore decorating clay with a variety of attractive craft materials. There really is no limit to the types of materials to give them.



Brightly colored feathers & pipe cleaners, all natural materials like leaves & flowers, sparkly materials like glitter craft foam, sequins and fake jewels are all fun choices.


To make the rainbow using pipe cleaners pictured below:
Start with two pipe cleaners of rainbow colors.
Trim two pipe cleaners so that you now have three of ascending size.
Gently poke them into the clay to form a rainbow.

To make fluffy, Dr Seuss-style trees:
Gently press a matchstick into a pom-pom.
Insert the matchstick pom-pom tree into the clay.

I guarantee children of all ages will enjoy this activity! And it's especially great for a rainy day indoor art activity as it needs so little direction from an adult. Have fun!
More Small World Play Ideas for Kids
Pin It for Later