Melted crayon eggs are so easy and fun to do with kids. Draw on hot eggs, then dye them for a lovely crayon resist effect!
Updated March 2022
We love finding different ways to decorate Easter eggs each year, and this might be one of our favorite methods!
Melted crayon art is so fun and easy to do on a variety of materials, like paper, foil, and especially rocks. Drawing on a warm surface makes the crayon melt as you draw, creating a paint-like effect of vibrant color.
With these eggs, we take it one step further, creating a watercolor resist effect along with the melted crayon designs! The result is a beautifully decorated egg!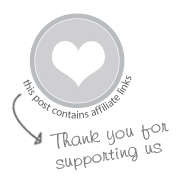 How to Make Melted Crayon Eggs
MATERIALS
White eggs, freshly hard-boiled and still hot*
*How to Keep Your Eggs Hot
We boiled our eggs, and then just kept them in the pan of hot water and took a few out at a time to work on. If you have cold hard-boiled eggs, you could put them on a baking sheet in a low-temperature oven (around 275 degrees Fahrenheit) to heat up.
INSTRUCTIONS
Draw on hot eggs with crayons

As the crayon touches the hot egg, it melts on smoothly, making vibrant designs.

If the eggs are a little hot for small hands, you can use oven mitts, or an egg carton or kitchen towel to stabilize them.



Dye your melted crayon eggs

Follow the directions on your egg dye kit and watch how the melted crayon designs interact with the colors you choose!


We really love this technique! So fun to make and such an artful end result!
As you can see, all the colors look great, but if you draw on the eggs with white, yellow, or another light color, the crayon-resist results are especially striking.
We had lots of scribbles and doodles this time, but you can also draw images such as faces, flowers, mandalas, insects, or whatever!
Have you tried melted crayon eggs for Easter? If not, we highly recommend it!
More Easter Egg Decorating Ideas
Pin It for Later