Try making these Easter egg suncatchers with contact paper, tissue paper, and ribbon. Easy and beautiful, they are perfect for a sunny window!
Updated March 2022
Want to learn how to make some simple, yet lovely Easter egg suncatchers to decorate your windows?
All you need are a few simple materials, including transparent contact paper, colored tissue paper, and bits of ribbon or lace.
We've also tried these Easter Egg suncatchers with flower petals, or you could do a combination of the two!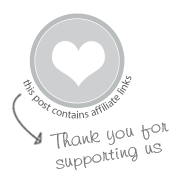 How to Make Easter Egg Suncatchers
MATERIALS
INSTRUCTIONS
Prepare contact paper

First, tape a piece of contact paper on your table, and peel off the backing so that the sticky side is up.

Then draw an egg shape on the contact paper, aiming to fill most of the space.

Decorate your suncatcher

Press pieces of ribbon or lace inside the egg shape, to make stripes, if you like.

Tear or cut the colored tissue paper into small pieces. Then press the tissue paper pieces to the sticky contact paper to fill the rest of the egg shape. You can crumple the tissue paper first.



Complete the suncatcher

Peel the backing off of a second sheet of contact paper and place over the first. Press all over with your hands to create a sandwich with the tissue paper design on the inside.



Optional: Cut out the egg shape. You can also add a border around the edges of the suncatcher with masking tape or washi tape.

Hang in a sunny window!

You can tape the suncatcher directly to the window or punch a hole in the top and loop a piece of string through for hanging.
We hope you enjoy making these fun Easter suncatchers as much as we did!
More Easter Crafts for Kids
Pin It for Later