Try this Easter egg art with a simple yet lovely watercolor resist technique. Then use the colorful painted eggs to make an Easter bunting!
Updated March 2022
Want an easy yet lovely Easter egg art activity to do with your kids?
Oil pastel resist is one of our favorite watercolor resist techniques, and probably the one we use most commonly.
So, we tried an Easter themed version of it as an art invitation for our kids to do after school.
Here's how they used it to paint Easter egg after Easter egg.
Easter Egg Art with Watercolor Resist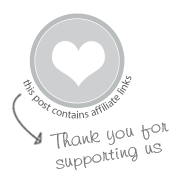 MATERIALS
*We cut the egg-shapes out free hand, but here are some printable templates if you would rather yours are a bit more precise.
INSTRUCTIONS
Draw designs

First, draw designs on your Easter egg paper with the white oil pastel.



Add color!

Then, paint over your oil pastel drawing with watercolors. You can use paint brushes or q-tips.



Repeat!

Make as many eggs as you'd like. If your kids are anything like ours, they'll be cranking out the Easter eggs!



They might even make an Easter Bunny, too!


Continue drawing and painting your Easter eggs until you have enough for a bunting.
To make the bunting, we simply hung the paper Easter eggs on a display wire with mini clothespins. You could also use washi tape to tape them up on a wall.
If you wanted something a bit more permanent, you could punch holes at the top of each paper egg and string them together.
More Easter Egg Art Ideas for Kids
Pin It for Later