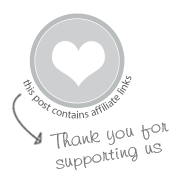 A big thank you to Mixbook for sponsoring this post.
One of my favorite parts of the holidays is sending and receiving holiday photo cards.
I really, really like it.
It's one of those things that I think some people might consider a chore, but that I actively anticipate and turn into kind of a big deal.
I enjoy every aspect of it from setting up a photo shoot (usually we do our own photo) and choosing the holiday card design to writing the cards and mailing them.
I especially like to think of our cards going out into the world, flying this way and that, until they reach their destination and arrive in a friend or relative's mailbox.
And I love receiving holiday cards even more.
Sometimes with photos, sometimes with notes and updates. Always a bit of connection with people we may not see regularly.
6 Tips To Finish & Mail Holiday Cards
When Mixbook invited me to try out their holiday cards this year, I said, yes, please! (Their sister company Montage makes the photo books I like so much, so I was pretty sure I would love them.)
1. Plan a photo shoot
I already had a holiday photo shoot scheduled with my favorite Asheville-area photographer, Lenka Hattaway (she's photographed the covers for both of my books as well as the photos for my chapter in Hand in Hand).
2. Choose the photo(s)
As soon as I had the photos, I hopped onto Mixbook to find the perfect holiday card.
3. Find a card design
There are so many good holiday photo cards so I was excited to try a few different ones this time.
I am partial to cards with one big photo, but also like sharing other photos. So I selected a few that had a single photo on the front but let you add one or more on the back as well.
These are the cards I chose (pictured clockwise from top left)…
But there are many other great ones as well.
I especially love the idea of this photo wreath collage card and this year-in-review card!
The photo cards were easy to create, arrived promptly, and are beautiful high-quality prints.
4. Buy stamps & address labels
I even ordered address labels while I was on Mixbook, to make the holiday card writing process quicker and easier.
While I enjoy writing the names and addresses of friends and family as I hold them in my thoughts, I don't relish writing my own address over and over and over as I usually do.
5. Write & mail cards
And so all that remains is to write the cards and mail them! This is the earliest I've ever had my holiday cards in hand and I am so excited about it!
6. Prepare a card display
I also want to give you the (super simple) instructions for making my favorite way to display the holiday cards that arrive in the mail :: a wreath! You can make one of these on your own, or enlist the kids to help with the painting.
Use a utility knife to out a large wreath shape from sturdy cardboard.
Paint. Let dry.
Glue wooden clothespins all around the perimeter, with the clip part facing outward. I use a hot glue gun.
Hang.
As the cards arrive, add them to the wreath.
Disclaimer :: This post is sponsored by Mixbook and they sent me holiday cards for free to review. As always, all opinions expressed are mine.
6 Tips To Finish And Mail Holiday Cards
Click here to get my step-by-step checklist and holiday photo card tips as a PDF printable.
Pin It For Later