Try star sponge painting for a mixed media Christmas art project! Children get to sponge paint and collage in this fun process art activity.
Have you tried making your own sponge painting sponges? It is so easy and kids LOVE sponge painting!
For this mixed media art project, trace stars onto sponges and use them to create fun star art!
Then, add stickers, and draw even more stars for a lovely holiday piece of art.
Star Sponge Painting Art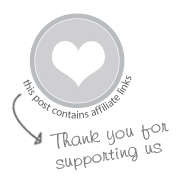 MATERIALS
INSTRUCTIONS
Prepare supplies

Gather white paper and crayons. Cut sponges into star shapes. Set out glue and star stickers, paper stars and cookie cutters.

Sponge paint your stars

Dip a star sponge into the paint color of your choice. Then press it onto your paper. Remove the sponge to see your star! Repeat, dipping your star sponge into the paint as needed.



Add details

Add star stickers, foam stars, and decorations drawn with crayon. Once your paper is designed how you'd like, repeat with a new piece!
This is such a fun process art activity! Big kids and little kids alike will love sponge painting, and then adding their own details.
You can use your finished product as a Christmas card, or try it on a large piece of easel or kraft paper to make your own holiday gift wrap!
More Holiday Process Art Activities for Kids
Looking for even more holiday crafts for your family? Check out our Holiday Arts and Crafts bundle from the Kids Art Spot! 12 fun holiday activities, each with a step-by-step video tutorial and printable instructions, plus 12 fun and festive drawing invitations to encourage your kids to think and draw creatively.
Pin It for Later