Try making painted paper Christmas trees with this big process art activity. Then add ornaments made from tissue paper!
Updated September 2022
This paper Christmas tree activity gives little kids a chance to explore and paint big! It's completely open-ended, but still has a nice holiday feel.
Children can paint large paper Christmas trees and then add tissue paper ornaments. We hope you give this process art activity a try with your family or art group.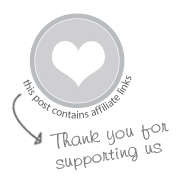 Painted Paper Christmas Trees
MATERIALS
Plates or bowls for the paint
Tissue paper circles and other shapes for ornaments
INSTRUCTIONS
Prepare supplies

Hang a large piece of Kraft paper on the wall for the background. Cut out a Christmas tree from the white paper and tape to the backdrop with colored tape.

Paint your trees

Pour the paint into bowls or onto plates. Paint your tree green, or any color you'd like!



Add ornaments!

You can add tissue paper shapes as ornaments to your tree. Either add them while the paint is still wet, or use glue to attach them.


You can also use different shaped sponges to sponge paint ornaments onto your trees, too!
Aren't these so fun? There are so many ways they can be painted and decorated – each tree is totally unique!
More Holiday Art Activities for Kids
Looking for even more holiday crafts for your family? Check out our Holiday Arts and Crafts bundle from the Kids Art Spot! 12 fun holiday activities, each with a step-by-step video tutorial and printable instructions, plus 12 fun and festive drawing invitations to encourage your kids to think and draw creatively.
Pin It for Later