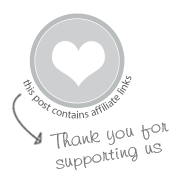 Everything is new to a toddler; everything is fair game for exploring in every possible way. It's how they learn about the world around them.
Art materials are no exception.
Today I thought I'd write about art for toddlers and the exploration of art materials and art processes.
Yesterday Daphne came across some watercolors that I had set out for Maia and wanted to use them. Now, if you know me, you know that I don't generally consider watercolor cakes
to be ideal for toddlers. Kids under three just tend to mix the colors all together and don't understand or remember to wash out their brush between colors. Also the colors are faint unless you know how to use them, so it's not terribly satisfying.
With toddlers I either use liquid watercolors
or make my own by mixing watercolors from tubes with water. There's one color per dish and one paintbrush per color. Easy peasy. The color is vibrant and they are very satisfying for the little ones to use. (This is a photo from a recent toddler art group.)
But… Daphne came across these watercolor cakes meant for her older sister and wanted to explore them herself. Of course. She doesn't know that I think cakes are an inappropriate art material for toddlers. She just sees a fun, colorful, new art material to explore. And explore she did.
Here, she is moving the brush from color to color, mixing them all together.
Now she's using her fingers to paint with the watercolors.
Exploring the water dish and rinsing her fingers off.
Multitasking?
The inevitable "paint the body" experience.
Now she's exploring the case and how it opens and closes.
And last of all, she puts the watercolor cakes back in their case.
Whew! That was a lot of exploring!
And it was a learning lesson for mama. Watercolor cakes (or many other art materials) may just be a perfectly wonderful material for toddlers to use and explore. Who am I to say that they shouldn't use them just because they don't use them "properly." And I have to admit that she had a wholly satisfying painting session, even though the paints were muddled together and not very bright.
It's the process, not the product. Sometimes I need a reminder.
More Art for Toddlers
Pin It for Later ::