A roundup of our favorite craft ideas for toddlers. These art activities are fun and easy for even the youngest artists!
Updated March 2023
Do you have a toddler at home? And are you looking to make some art with them? It can be tricky to know where to start with the youngest artists.
You want to choose a craft idea that your toddler can actually do (instead of the adult!). And you want them to enjoy the process.
These craft ideas are perfect for toddlers. They are easy enough for little artists to do, and your kids will have a blast making them!
Craft Ideas for Toddlers
Tissue paper suncatchers are a classic Artful Parent craft. They are perfect for little hands, relatively mess-free and fun and easy to make!
This is an easy and really lovely way to do self-portrait art with little kids. Plus, it makes for a great keepsake piece of artwork!
These cute houses are super fun and easy for even the littlest kids to make and using rocks as a canvas is so satisfying!
We have yet to meet a toddler who doesn't LOVE symmetry painting (also called smush painting or blotto painting). It's so fun to smush the paint between the paper and see how the paint mixes every time!
Make simple garden wish flags with kids using fabric crayons and fabric. Draw and write your wishes on the fabric bunting then hang in the garden!
This comes from our Valentine's Day art but it's fun any time of year. Paint paper heart doilies to create a vibrant and colorful garland that you'll want to hang up all year long!
If you have an empty box lying around the house, you can easily turn it into a magical 3D nature suncatcher! And your toddler will love adding flowers and leaves to the sticky contact paper.
Use fresh flowers to create fun and beautiful paper flower crowns and necklaces for kids. Perfect for birthday parties or playing dress up!
Use our favorite marbling technique and turn a simple paper plate into a butterfly! These make fun puppets to play with!
Once again, these Valentine hearts are so fun and easy to make, you won't want to wait until February to make them! And coffee filters are perfect cutting practice for toddlers.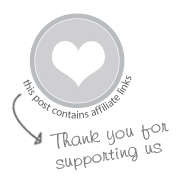 Flower pounding is such a fun process art activity for kids of all ages! Watch as the pigments from the flower transfer onto canvas to create flower flags. A wooden crab mallet makes a great introduction to hammering for kids.
Which one of these fun craft ideas will you try with your toddler?
More Toddler Art Activities
Pin It for Later