Today, I'm going to share five fun and interesting mandala art activities that kids can do.
A mandala is a circular structure with radial symmetry, meaning that the design radiates out symmetrically from the center. It is one of nature's more wonderful and perfect configurations.
You can find mandalas in flowers, tree rings, the sun, eyes, snowflakes, spiderwebs, sea shells, seeds, fruits, succulents, and more.
Here are some photos of flower mandalas ::
Pictured clockwise from upper left :: passionflower, zinnia, bee balm, thistle bud,  petunia, rattlesnake master, thistle bloom, cup plant, and sunflower bud (center).
And some of other mandala shapes in nature ::
Pictured clockwise from upper left :: eyeball, little bluestem grass, lime, conch shell, blackberries, lemon cucumber, and grapefruit.
The mandala is also, interestingly enough, the first identifiable form that toddlers start drawing as they move from scribbles to more realistic drawing. Not the often complex mandalas found in nature, but a simple circular shape with lines radiating inward and/or outward. This first mandala artwork usually progresses to drawings and paintings of faces, suns, people, and animals.
Isn't this fascinating?!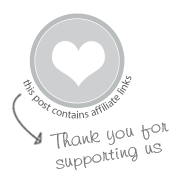 If you are interested in learning more about mandalas in nature, check out The Mandala Book: Patterns of the Universe. It's beautiful!
Mandalas can also have religious and spiritual meanings. Their use in religions around the world, I suspect, is at least partly due to humankind's deep connection with nature through the ages.
According to The Mandala Project website, the mandala "represents wholeness, and can be seen as a model for the organizational structure of life itself—a cosmic diagram that reminds us of our relation to the infinite, the world that extends beyond and within our bodies and minds."
A mandala can also be seen as both a symbol of and an avenue to personal growth. The psychologist Carl Jung "recognized that the urge to make mandalas emerges during moments of intense personal growth. Their appearance indicates [that] a profound re-balancing process is underway in the psyche. The result of the process is a more complex and better integrated personality." (Wikipedia)
Whether or not you agree with the religious and spiritual interpretations, mandalas found in nature are certainly fascinating and mandala art is a fun way to explore this formation.
This week, I'd like you and your children to keep an eye out for mandalas around you, both in the natural world (flowers, tree rings, eye balls, etc) and in the fabricated world (bike tires, wheels, fans, etc). How many can you find?
And then also try a mandala art activity…
Mandala Art for Kids 5 Ways
Back-and-Forth Mandala Drawings
Collaborate with another person to create a radially symmetrical artwork. Take turns adding each concentric design around the center until the mandala is deemed complete.
Press flower petals and leaves to sticky contact paper in a mandala design. Press a second sheet of contact paper over the flower petals. This works especially great with a paper plate frame, or even an embroidery hoop frame, but is fine without a frame as well.
Use stationery store stickers to create mandala collages on different colored paper. Try hole reinforcement stickers, circle stickers, star stickers, or label stickers. Add drawn design elements as well, if desired.
Create mandalas in nature with nature's materials. Try it with seashells and driftwood on the beach or rocks, sticks, and pinecones in the forest.
Paste a fun assortment of pasta shapes into a mandala design on a paper plate. You can use dried pasta straight out of the box or dyed pasta.
More Ideas for Mandala Art for Kids
Pin It for Later