10 fun ocean crafts for kids to make your next beach trip more creative. Includes melted crayon shells, sandcasting, sea shell mandalas, fish paintings.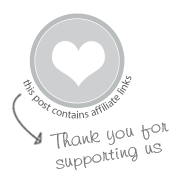 We went to Folly Beach for the water and sand and sun, of course, but while there, we found ways to make it a creative week for the family as well with some ocean-inspired arts and crafts here and there.
Some of the ocean crafts I had planned—I brought plaster of Paris for sandcasting, crayons for melted crayon sea shells, and watercolors for painting.
And some were unplanned but wonderful—a shell mandala on the beach, a 2-D sandcastle complete with ramparts and moat, love notes in the sand, the shapes some of our sand cast mementos took.
Here are 10 ways to have a more creative beach trip…
If you have a beach trip coming up, maybe you could make this one a little more creative than usual with some of these fun ocean-themed crafts. If you've done your beach trip for the year, pin this post to save for next time. Some of these ideas can even be done at home—no beach necessary!
10 Ocean Crafts for Kids
1. Shell Collecting, Sorting, & Arranging
Chances are you and your kids already collect seashells when at the beach. This is one of those simple activities that we all seem to be drawn to.
While some might hold out for the perfect (whole) shells or the more rare specimens, my two children and their 5-year-old friend Emily were just as excited about the common shells and the many shell fragments they came across. The kids washed them off, sorted the shells by type, arranged them in an orderly way, traded them, and commented on the colors and patterns.
(As I mentioned in my post about our Folly Beach trip earlier this week, that shell collecting bag you see pictured is one I bought from Pure Play Kids last year. We also collected shells in our buckets. And a reader suggested making your own shell collecting bag by adding a rim and handle with duct tape to a mesh produce bag.)
2. Melted Crayon Shells
The idea for the melted crayon sea shells came from Asia at Fun at Home with Kids (who kindly referenced my melted crayon rock post as her inspiration). I'm so glad I came across her post because this was awesome! It's one of the best ocean crafts for kids and the results are just beautiful.
Update: I wrote an entire post about making melted crayon sea shells! (They look like special treasures when you add the crayon on the inside.)
I have to admit I was initially skeptical about how well the melted crayon idea would work on shells as I didn't think they would hold their heat well. But they did and it worked great.
Plus it's a fun way to transform the more ordinary or weather beaten shells (and even shell fragments) into something special. The melted crayon worked especially well on the duller surfaces of the weathered shells.
Some of those shells in the center of the bottom photo are done with oil pastels on unheated shells, by the way. A good option if you don't want to work with hot shells.
3. Watercolor Resist Paintings of Fish and Ocean Scenes
We love our watercolor resist art activities! I brought a travel pack of oil pastels and some watercolor paints and paper so that we could do some painting if we felt like it while at the beach. A couple times during our week, I simply set the materials out on the table during our breaks from the beach and the kids would wander over in between pretend play or reading books.
First they drew pictures with oil pastel—fish and starfish scenes this time around—and then painted over their drawings with the watercolors for a lovely resist effect.
4. Drawing and Writing in the Sand
What is more natural than wanting to make marks in the sand? Daphne and Emily drew sun rays around crab holes with their fingers; Maia and I wrote messages and love notes in the sand with feathers and reeds found on the beach.
5. Building Sandcastles and Moats in the Sand
Of course! Who doesn't build a sandcastle at the beach? Or dig into the sand to create pathways and pools for the water… The beach is one giant sandbox and water play table combined, enticing us to shape and mold it into structures that will last just until the tide comes in.
6. 2-Dimensional Sandcastles (Drawing with Rocks and Shells)
We also made a large 2-dimensional sand castle by arranging rocks (actually dead coral pieces, I think) into walls, crenellation, doors, windows, and flags. And added decoration with seashells.
This was mostly a project by the grownups, while the kids were busy shaping 3-D rooms for themselves in the sand nearby, although they came to play in the moat when it was finished.
If you follow me on Instagram, you may have already seen this photo of Daphne, as queen of the castle.
7. Make a Shell Mandala
On another day, we made a shell mandala on the beach, with concentric circles of different colored seashells we found around us. This was a group effort, made in bits and pieces in between jumping the waves and stomping on the stomp rocket.
Here's a good post about shell mandalas on Nurture Store if you're interested in the idea and want more direction. Cathy talks about how they provide a good lesson in math and art and gives examples of different mandalas kids can make.
We really enjoy the mandala format and have done a lot with it over the years including flower petal suncatchers, a mandala drawing game, and autumn leaf mandalas. We haven't delved into the symbolism too much (yet, anyway) but I find it fascinating that the mandala form is found so much in nature (click the link to see radiating flower petals, shells, spider webs, cells).
8. Hand the Camera to Your Kids (Children's Photography)
At one point, out on the Folly Beach Pier, Maia asked to take pictures with my camera. The resulting photos were interesting—a different perspective from my own and a great addition to the rest of the beach vacation photographs.
Daphne, of course, also wanted a turn with the camera and I think her photos of her friend Emily and family are wonderful candid shots. Much more interesting that the straightlaced family portrait I had taken moments before.
I'll have to remember to hand the camera to the kids more often!
(Or have them bring cameras of their own. Maia often uses our old Canon Powershot, although we forgot to bring it on this trip—oops. And Daphne has a Kidizoom camera that I bought her for Christmas last year not realizing that it was more video game than camera.)
9. Ocean and Beach-Inspired Drawing
I brought the Ed Emberley's Drawing Book of Animals with us to the beach and left it open to the sea animals a couple of times (alongside paper and pastels) and there was some drawing of turtles and such by the younger two.
But most of the beach trip-inspired drawing has happened since we left the beach. Maia, especially, has been drawing up a storm with images of everything from Loggerhead sea turtles, pelicans, starfish, and dolphins to sunny scenes of beach umbrellas on the sand.
10. Sand Casting on the Beach
We love sand casting and have done it a few times before on the beach as well as in the sandbox. It's a fun process and the finished sand cast makes a great beach memento. I truly think it's one of the best ocean crafts for kids, although it takes a bit of extra preparation.
I brought plaster of Paris with us knowing we'd like to try it again on this trip. To make it a bit easier this time, I pre-measured 4 cups of the dry plaster into each of 6 or 7 gallon-sized ziploc bags. This is definitely the way to go! It makes the process much smoother.
The plaster of Paris is mixed 2 parts dry plaster to 1 part water. So while on the beach, each person would simply take a bag of the pre-measured plaster, add an estimated 2 cups of sea water, close up the bag, and knead it with their hands to mix.
Here's my original post about sand casting on the beach with the step-by-step instructions. Basically you dig a hole, add shells and other items face-down to the bottom and sides, pour in the wet plaster, then wait 30 minutes or so while it hardens before digging it out of the sand. We also like to add shells to the top of wet plaster for extra decoration and because the wet plaster just begs for more interaction.
This time, we got adventurous and tried various specific shapes, including hearts, spirals, a mandala, and hands. I love them!!
11. Hatch and Release Butterflies
Number 11 is a bonus one and a bit of a cheat. Hatching butterflies doesn't really have anything to do with the beach except that we brought our butterfly house and newly formed chrysalises along with us this year—by necessity, not by plan. (Our caterpillars were sent to us late this year because of the heat wave in California and arrived just before we left for the beach.)
Here's my post about raising butterflies with kids.
We loved watching the butterflies hatch while at the beach and released them just before driving home to the mountains. It was a sweet way to say goodbye to the beach for the year.
How about you? What are your favorite ocean crafts for kids? Any other ideas to add creativity to a family beach vacations?
Pin It for Later