Our favorite outdoor art ideas for kids that are fun for warmer weather. These art activities are extra big, extra messy, and are perfect for the outdoors.
Updated May 2022
Today we have some seriously fun outdoor art ideas that you might want to try with your kids while the weather is nice.
We do plenty of art inside, of course, but we also like to take our creative activities to the backyard. Sometimes just because we want to be outside enjoying beautiful weather and we also want to do art.
There's always simply painting or drawing! Or just about any other art activity that we would normally do inside.
But some art activities are just better suited to the outdoors, whether because they involve nature, need more space, are extra messy, or use outdoor equipment.
So, we put together a list of these extra fun and interesting outdoor art activities for kids. Try one today and add some of the others to your summer bucket list. Many of these activities would be fun for a play date, party, a children's art group, or even a neighborhood summer camp.
P.S. This post got crazy big, so we made a separate post on Nature Art for Kids.
Outdoor Art Ideas for Kids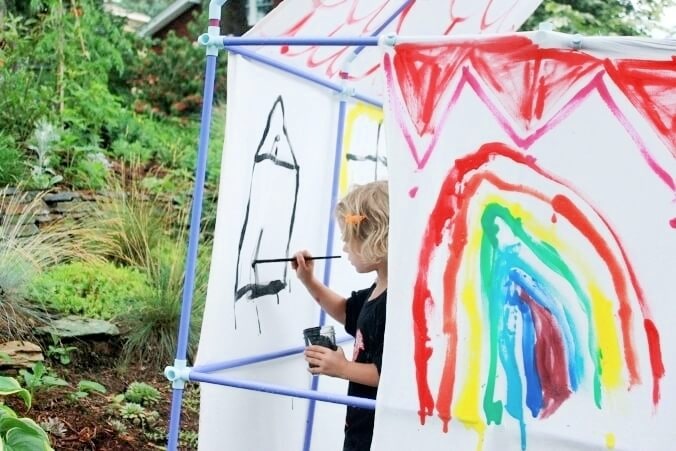 How about you? Which outdoor art ideas would you like to try?
More Summer Art Activities for Kids
Pin It for Later