Melted crayon sea shells are a beautiful, unique craft to make after your beach trip. Here's how to make them, plus 9 more sea shell crafts for kids.
We've always been big fans of melted crayon rock art. Fanatic, even. So when I first saw Asia's post about melted crayon sea shells on Fun at Home with Kids, I knew we'd have to try it.
We did, and I shared photos in my post about awesome ocean crafts for kids last summer.
This year we made them again, using shells we brought home from the beach.
Here's what we did, plus a few twists and turns that made our version this year super fun.
How to Make Melted Crayon Sea Shells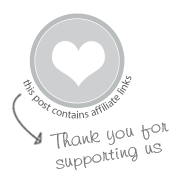 MATERIALS
Sea shells
Crayons (Any will work, but wax- and soy-based crayons work the best)
Oven
Baking sheet
Oven mitt or winter mitten to protect your hand (optional but younger kids might find it helpful) or a pair of tongs to help hold the shell in place
Hot glue gun (optional)
Beads (optional)
*The shells that work best for this craft are larger, to hold the heat better, and even a bit weathered. Save the gorgeous, shiny shells to display as is.
INSTRUCTIONS
1. Select your sea shells then wash and spread them out on a cookie sheet.
2. Heat the shells in a 350 degree Fahrenheit oven for 5 to 10 minutes.
3. Take one shell out of the oven at a time, per person, to work on and place on a protected work surface (we used sturdy paper plates over a placemat for the most part).
4. Draw on the hot sea shells with crayons, being careful not to touch the hot shell with your skin. We used tongs or chopsticks to hold the shells in place as we drew on them.
Note: As when making melted crayon rocks, we keep a small bowl of ice water nearby in case anyone accidentally touches a finger to a hot shell.
Last year, we did the melted crayon drawing on the outside of the shells.
This year, we started the same way, but then tried the melted crayon on the shell interior and LOVED how it looked. Like little jewel cases.
We made a lot of melted crayon shells this way.
5. Let the crayon shells cool and dry.
6. Add a bead (as a faux pearl) with a drop of hot glue as we did, if desired.
Aren't they pretty?
Use your new and colorful shells for decoration, pretend play, or give them as gifts. You can even turn them into ornaments or pendants with the addition of string.
8 More Sea Shell Crafts for Kids
Use the shells for sandcasting on the beach or in the sandbox
Make shell pendants with salt dough (on Red Ted Art)
Create sea shell dolls (on Let's Do Something Crafty)
Make land art, such as shell mandalas
Shell fossil imprints in salt dough (on The Imagination Tree)
Use the shells for observational drawing (on What Do We Do All Day?)
Create a beach-themed summer nature table
Paint sea shells with watercolors (on Fun a Day)
Pin It for Later