Use the melted crayon technique to make colorful seashell art. This is the perfect craft to do after a trip to the beach.
Updated May 2023
We've always been big fans of melted crayon rock art. So, when we saw Asia's post about melted crayon sea shells on Fun at Home with Kids, we knew we'd have to try it.
We've made them a few times, using shells we've brought home from the beach.
Here's how to make your own melted crayon seashell art!
How to Make Seashell Art for Kids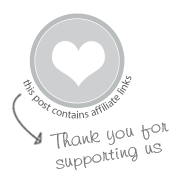 MATERIALS
Seashells
Oven
Baking sheet
Oven mitt to protect your hand (optional but younger kids might find it helpful) or a pair of tongs to help hold the shell in place
Hot glue gun (optional)
Beads (optional)
*The shells that work best for this craft are larger, to hold the heat better, and even a bit weathered. Save the gorgeous, shiny shells to display as is.
INSTRUCTIONS
Pick your shells

Select your seashells, then wash and spread them out on a cookie sheet.



Heat shells

Next, heat the shells in a 350 degree Fahrenheit oven for 5 to 10 minutes.

Decorate!

Take one shell out of the oven at a time, per person, to work on and place on a protected work surface (we used sturdy paper plates over a placemat for the most part).

Draw on the hot seashells with crayons, being careful not to touch the hot shell with your skin. We used tongs or chopsticks to hold the shells in place as we drew on them.



You can do melted crayon drawing on the outside of the shells or on the inside! We LOVE how it looks on the inside – like little jewel cases!



Add pearls!

Let the crayon shells cool and dry. Add a bead (as a faux pearl) with a drop of hot glue as we did, if desired.


Aren't they pretty?
Use your new and colorful shells for decoration, pretend play, or give them as gifts. You can even turn them into ornaments or pendants with the addition of string.
More Summer Crafts for Kids
Pin It for Later