Looking for some fun garden and nature crafts for kids? Here are lots of fun craft ideas for kids to make in and for the garden, as well as some nature arts and crafts.
Updated April 2023
We get so excited this time of year. It's time to start gardening!
And along with planting flowers and vegetables and reading gardening books, we like to turn our creative energy toward the garden and our outdoor living spaces.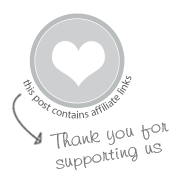 We make garden wish flags, bean pole teepees, stepping stones, weatherproof garlands, and other garden crafts and decorations.
Today, we are sharing some of our favorite garden crafts for kids and families, some of which have come from Jean's book The Artful Year, and some that come from the blog!
Garden Crafts for Kids
We decorate these fabric flags with fabric markers or crayons and they carry our wishes and hopes for our garden and for the gardening season.
These DIY bubble wands made with pipe cleaners and beads are a fun kids' craft project. Plus the finished bubble wands are beautiful and work great with our homemade bubble solution!
We love growing pole beans up a bamboo frame and make one almost every year! The structure provides a fun fort before the beans start growing, too.
The best way to attract birds to your garden is to provide houses for them! And it is so fun painting and decorating them – I love how the liquid watercolors soak into the wood like a vibrant wood stain.
Melted bead suncatchers are easy to make from kids plastic pony beads. They are durable and a perfect addition to your garden. And check out my page all about suncatchers for even more ideas!
These fun and easy paper pinwheels are a great addition to your garden, or perfect for a pop-up parade through the neighborhood! (From Childhood 101)
Gather some rocks on a walk and head home to make these fun painted rock houses! Use them to create a little village in your garden or leave them in your neighbors' garden as a sweet surprise!
Flower pounding is such a fun process art activity for kids! Watch as the pigments from the flower transfer onto canvas to create these beautiful flower flags.
This is one of our favorite garden decorations! Use beads, pipe cleaners, and dowels to make gorgeous garden ornaments that you will love looking at all spring and summer long!
Nature Crafts for Kids
If you need a break from the summer sun, here are some fun nature arts and crafts, so you can bring the garden inside!
This post actually contains two nature inspired art projects that explore ways for kids to observe and create with nature. Try your hand at observational drawing of flowers and clay leaf printing.
Melted crayon rocks are made by "painting" on hot rocks with crayons, which melt as they touch the heated rock. This has been a favorite activity for a long time, and we've even tried it on shells, Easter eggs, and salt dough ornaments.
Go for a nature walk and gather natural materials to use for this beautiful nature mobile. Painted air dry clay beads add the finishing touch!
This flower suncatcher craft for kids uses nature's palette (flowers and leaves) and sticky contact paper in the perfect circle frame. An easy summer craft and so beautiful!
Use a cardboard box, contact paper and items you find in nature to make a lovely creation with endless possibilities – it can be a 3D nature suncatcher, a flower petal art box, or a flower house for fairies and fireflies.
These DIY flower crowns for kids are both lovely and simple to make. Using fresh flowers for a beautiful stained-glass effect, this is a great nature craft to celebrate spring or summer!
Nature tables are the perfect solution to all of the treasures your kids might find on a nature walk! Arrange in baskets at a kids table with magnifying glass and nature guides for further exploration. (From Meri Cherry)
We hope you try out these fun garden and nature activities with your family!
More Nature Crafts for Kids
Pin It for Later