Looking for some fun garden crafts for kids? Here are lots of fun craft ideas for kids to make in and for the garden, as well as some nature arts and crafts.
Updated April 2021
I get so excited this time of year. It's time to start gardening!
And along with planting flowers and vegetables and reading gardening books, we like to turn our creative energy toward the garden and our outdoor living spaces.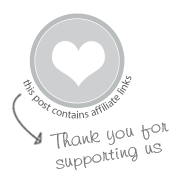 We make garden wish flags, bean pole teepees, stepping stones, weatherproof garlands, and other garden crafts and decorations.
Today, I'm sharing some of our favorite garden crafts for kids and families, some of which have come from my book The Artful Year, and some that come from the blog! During my book blog tour a few years back, some of my blog friends tried out the projects in The Artful Year, and have left some fun feedback!
Enjoy!
Garden Crafts for Kids
We decorate these fabric flags with fabric markers or crayons and they carry our wishes and hopes for our garden and for the gardening season.
"Here they are, hanging in the garden with our wishes for sunshine, flowers, rainbows, butterflies, fairies, and a talking carrot. Looks like it's going to be a great Spring!"

Megan, The Art Pantry
These DIY bubble wands made with pipe cleaners and beads are a fun kids craft project. Plus the finished bubble wands are beautiful and work great with our homemade bubble solution!
"I couldn't resist doing a little video & craft out of the book for you too —check these out!"

Maggy, Red Ted Art
We love growing pole beans up a bamboo frame and make one almost every year! The structure provides a fun fort before the beans start growing, too.
The best way to attract birds to your garden is to provide houses for them! And it is so fun painting and decorating them – I love how the liquid watercolors soak into the wood like a vibrant wood stain.
Melted bead suncatchers are easy to make from kids plastic pony beads. They are durable and a perfect addition to your garden. And check out my page all about suncatchers for even more ideas!
"Jean has filled the book with such a happy collection of ideas that combine totally do-able projects with her special touch of magic."

Cathy, Nurture Store
These fun and easy paper pinwheels are a great addition to your garden, or perfect for a pop-up parade through the neighborhood!
"These paper pinwheels are quick and easy to make and would make a fabulous project for older children to make for younger siblings."

Christie, Childhood 101
Gather some rocks on a walk and head home to make these fun painted rock houses! Use them to create a little village in your garden, or leave them in your neighbors' garden as a sweet surprise!
Flower pounding is such a fun process art activity for kids! Watch as the pigments from the flower transfer onto canvas to create these beautiful flower flags.
This is one of our favorite garden decorations! Use beads, pipe cleaners, and dowels to make gorgeous garden ornaments that you will love looking at all spring and summer long!
"The kids and I have been busily preparing for spring over the last few weeks – planting seeds and working in our fairy garden – so I thought these cheerful garden ornaments would be a wonderful addition to all our spring preparations!"

Chelsey, Buggy and Buddy
Nature Arts and Crafts for Kids
If you need a break from the summer sun, here are some fun nature arts and crafts, so you can bring the garden inside!
This post actually contains two nature inspired art projects that explore ways for kids to observe and create with nature. Try your hand at observational drawing of flowers and clay leaf printing.
"One of my favourite things is creative learning with nature and there are many lovely ways that this book explores nature and highlights natural changes through the seasons with art and family experiences."

Rachel, Racheous Lovable Learning
Melted crayon rocks are made by "painting" on hot rocks with crayons, which melt as they touch the heated rock. This has been a favorite activity for a long time, and we've even tried it on shells, Easter eggs, and salt dough ornaments.
"I chose to make the Melted Crayon craft with [my son] because (1) it involved fire… and that makes it super cool for kids and (2) we could make a bunch of rocks to give away to his new friends. (Ah ha! Here we are making memories and building connections. Just like what Jean said!)"

Leslie, Pink Stripey Socks
Go for a nature walk and gather natural materials to use for this beautiful nature mobile. Painted air dry clay beads add the finishing touch!
This flower suncatcher craft for kids uses nature's palette (flowers and leaves) and sticky contact paper in the perfect circle frame. An easy summer craft and so beautiful!
"I stuck one of the sticky circles on the back of the plate and they added the flowers and leaves. They all smelled so so good that the craft became a multi-sensory experience."

Megan, Coffee Cups and Crayons
Use a cardboard box, contact paper and items you find in nature to make a lovely creation with endless possibilities – it can be a 3D nature suncatcher, a flower petal art box, or a flower house for fairies and fireflies.
These DIY flower crowns for kids are both lovely and simple to make. Using fresh flowers for a beautiful stained glass effect, this is a great nature craft to celebrate spring or summer!
"The necklace turned out stunning with it's vibrant pink and red colors. My daughter was super excited to wear her creation to preschool to show it off to her classmates."

Rachel, I Heart Crafty Things
Nature tables are the perfect solution to all of the treasures your kids might find on a nature walk! Arrange in baskets at a kids table with magnifying glass and nature guides for further exploration.
"Nature tables are easy to set up and can be different and unique every time you make one. They are also great for all ages, which I love."

Meri, Meri Cherry
We hope you try out these fun garden and nature activities with your family! And thanks again to my lovely blogging friends who tried out all of these fun ideas!
"What I love about the crafts in The Artful Year is that although they give clear instructions, they still encourage families to use the materials they are most comfortable with or already have around the house. So really, the crafts are as adaptable as you'd like them to be."

Penny, Mother Natured
More Nature and Garden Ideas for Kids
Pin It for Later :