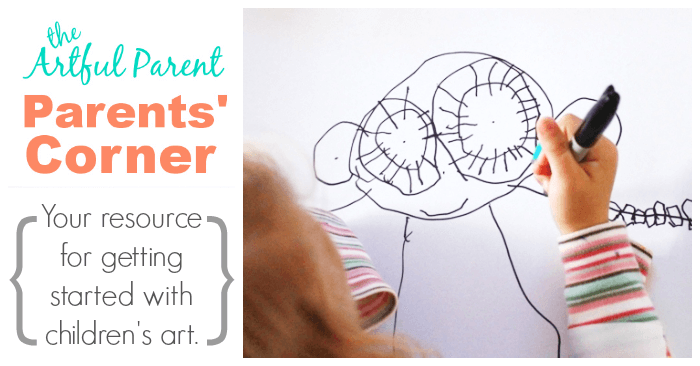 Welcome to The Parents' Corner!
Here you'll find ideas and activities for sharing art with the children in your life, including how to set up a kids' art space, favorite art supplies, and how to talk to your kids about art. In addition, there are hundreds of fun and easy arts and crafts activities that will inspire your children's creativity.
Ideas to Get You Started with Childrens Art and Crafts
New here or new to children's arts and crafts? Check out some of these posts to get your family started on your own artful journey.
Childrens Art and Crafts By Type of Activity
Looking for posts by type of art activity? Click below. Or click here for the visual directory.
Popular Posts :: Childrens Art and Crafts
Want to read some the most popular Artful Parent posts? These get read the most…
Art for Toddlers
Help the youngest members of your household start down the creative path.
Art Games & Activities
Art can make the best games!
Art Materials
Our favorite kids' art materials and tools, plus recipes for homemade art materials, and ways to stock an art cupboard on a budget.
Children's Art Group
Interested in starting or joining a children's art group?
Inspiration and Education
Art is fundamental to education.
Encouraging Creativity
Some activities seem to promote creativity and creative thinking more than others.
Children's Art Spaces
Create one or more child-friendly art spaces in your home to encourage everyday creativity.
Art Display and Storage
What to do with all the art your children make?
Pin It for Later