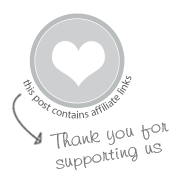 Looking for collage art ideas for kids? I have more than 50 for you here on The Artful Parent!
Collage, or the assemblage of different materials, is one of the foundation art activities for childhood.
Kids can use glue, colored masking tape
, stickers
, or contact paper to stick their different materials together.
They can collage on paper, cardboard, windows, 3-D objects, and even bodies.
Kids can collage with googly eyes
, rainbow feathers
, tissue paper
, fabric scraps, beans, washi tape
, cotton balls, buttons
, ribbon
, and more.
They can collage small or collage large.
The options are endless!
Fun Collage Art Ideas for Kids
Collage with Paper
Paper collage often combines cutting or tearing paper into various shapes with gluing and assembling.
Mixed Media Collage
A mixed-media collage is a composition created from various materials. We sometimes like to combine papers, fabrics, buttons, googly eyes, and/or pasta shapes.
Sticker Collage Ideas
If your kids are as in love with stickers as mine are, you might like to try some sticker collage art with them.
3D Collage Art Ideas for Kids
More three dimensional than most, these ideas combine collage with a somewhat sculptural feel.
Collage with Tape
Create designs, pictures, or abstract pictures with tape.
Collage with Contact Paper
Many contact paper collages are also stained glass or suncatcher crafts, but not all.
Want more collage art ideas for kids? Click to see The Artful Parent archive for the entire category!
And if you're looking for a particular activity, use the search field in the right sidebar of the site.
Pin It for Later