Here are lots of watercolor techniques for children including salty watercolors, watercolor resist methods, and printing. In this collection, there are over 60 watercolor projects kids will love!
Watercolor paints are one of our family's favorite art materials.
We've used them for everything from straight painting, to printing, doing watercolor resist activities, and multimedia art projects, as well as for various science experiments and dyeing a range of items.
Watercolor Paints for Kids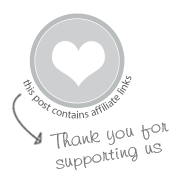 As for the watercolor paints themselves, we primarily use liquid watercolors (which we love, love, love) and watercolor paint palettes. But we also use a few other versions of watercolors including homemade!
Watercolor Projects Kids Love – Our Favorites!
Here are over 60 watercolor techniques and ideas for kids and families to explore together.
Favorite Watercolor Projects
Raised salt painting and shaving cream marbling are two all-time favorite art activities that we like to do with watercolors.
More Fun Watercolor Projects Kids Love
Scribble drawing & painting is easy, abstract, and meditative. Blow painting is silly and fun.
Experimenting with Different Techniques
Experiment with different watercolor techniques and effects… Try watercolors with salt, glue, or rubbing alcohol!
Watercolor Resist
Watercolor resist is a traditional favorite and there are lots of ways to do it!
Dot Art with Watercolors
Dots and circles can be made with Q-tips, cotton balls, and painting with water then adding color.
Printmaking with Watercolors
Watercolors work surprisingly well for printmaking art projects. Besides shaving cream marbling (shown above), here are a couple of other printing ideas that use watercolor paints.
Stained Glass with Watercolors
Did you know you could give paper a stained glass look with watercolors and oil?!
Using Watercolor Crayons and Pencils
Liquid watercolors and paint paint palettes aren't the only materials you can use for watercolor "painting." Try drawing with watercolor crayons or pencils, then brushing on water for a paint effect.
Want more watercolor projects kids love? Click to see The Artful Parent archive for the entire category!
And if you're looking for a particular activity, use the search field in the right sidebar of the site.
Pin It for Later