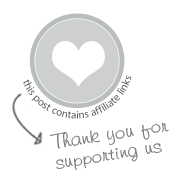 Collage, or the assemblage of different materials, is one of the foundation art activities for childhood.
Kids can use glue, colored masking tape
, stickers
, or contact paper
 to stick their different materials together.
They can collage on paper, cardboard, windows, 3-D objects, and even bodies.
Kids can collage with googly eyes
, rainbow feathers
, tissue paper
, fabric scraps, beans, washi tape
, cotton balls, buttons
, ribbon
, and more.
They can collage small or collage large.
The options are endless!
(For more on collage materials and supplies…)
Ready for 50+ collage art ideas for kids ?
Enjoy!
 Fun Collage Art Ideas for Kids
Collage with Stickers
Collage with Tape
Suncatcher Collage Ideas
Collage on Unique Surfaces
Collage Art Supplies
Pin It for Later ::
Click here to return to the Arts and Crafts Directory.
Or check out these top posts ::