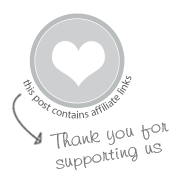 When I unveiled a set of four rolls of colored masking tape
the other day, you couldn't have seen a happier kid.
She loves tape!
My thought process went something like this :: "If I give Maia something really fun to work with, I'll be able to get some sewing done."
I have to say it worked. She cut and taped happily for about an hour.
Masking Tape Art for Kids
MATERIALS
Poster board, cardstock, matboard, or cardboard
Scissors
Maia chose poster board for her masking tape art from the selection I keep in the studio. This red one is a red/blue reversible poster board that we're enjoying these days when we want a change of pace from white.
The colored masking tape was very easy for Maia to unroll, cut, and use herself.
I imagine that younger and older kids would probably have just as much fun with it. Heck, I'd probably have just as much fun! I'm wishing we had a tape dispenser like Kayte and Arwens, though. I may need to rig something up…
Here's one of Maia's finished pieces of tape art. It's hard to see, but that's a face floating above the pyramid of tape.
I hung it (taped it, actually) on the living room wall along with a couple of her other artworks.
Have you tried masking tape art with your kids?
MORE MASKING TAPE ART PROJECTS
Pin It for Later