Try simple paper collage for kids by cutting colored construction paper (good scissor skills practice!) then gluing the shapes to paper.
Updated July 2023
Here's a super simple way to make collage art with your kids. All you need is some colored construction paper, scissors, glue, and a piece of cardstock for the background. That's it!
And once you have your materials gathered, let you kids at it! They'll have a blast cutting shapes and gluing them on the cardstock.
Paper Collage for Kids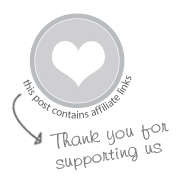 MATERIALS
INSTRUCTIONS
Cut

Let your child cut random pieces and shapes from the construction paper.



Glue

Then, have them glue the pieces on to the cardstock. They can glue a random design or use the collage pieces to make a picture.



Display!

Once the glue has dried, your child can hang their artwork somewhere special.
A variation of this art activity is using only black and white paper to make a visually striking piece of art!
If your child is still learning how to use scissors, sticker collages are a great alternative! Simply set out a bunch of stickers (dot stickers and hole reinforcement stickers are perfect for this!) and some paper, and let your child create!
We hope you give this collage activity a try! It's so easy and yet so fun!
More Collage Art for Kids
Pin It for Later