Tips on how to preserve Fall leaves, as well as how to draw and doodle on leaves and then create mandala leaf art.
We love using the beautiful fall leaves we collect in all kinds of art projects. Doodling and drawing on them with markers might be one of our favorite things to do – you can doodle, draw zentangles, or write the things you are thankful for on the leaves.
But sometimes it can be hard to know what to do with those leaves, once they've been decorated. If you don't have a purpose for them in mind, they might dry out and get crumbly.
Here are some tips on how to decorate and preserve Autumn leaves, plus a fun way to decorate a blank wall at home!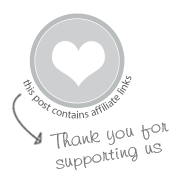 How to Preserve Fall Leaves
MATERIALS
Autumn leaves, preferably pressed
INSTRUCTIONS
Gather your leaves

Pressed leaves work best for this project. Place the leaves between the pages of a book for 1-2 weeks. If the book is special, place leaves between paper first, to protect the pages of the book.



Decorate your leaves

Use the metallic sharpies to decorate the leaves however you'd like. We enjoy creating doodles, zentangles or repeating patterns––or meaningful words.

Pro tip: Work on a mat or piece of paper, to protect the table underneath.



Preserve your leaves

Once the leaves are decorated it's time to preserve them with Mod Podge. This brings back the vibrant color of the leaves which may have faded in drying. It also makes them less brittle and more flexible.

Spread the leaves out onto wax paper, then brush mod podge onto one side. Let dry, then turn leaves over and brush a coat onto the backs of the leaves.


It really works! The leaves are supple again and vibrantly colored.
If you want to draw on fall leaves but don't have any pressed:
Press leaves after drawing.
Draw on leaves then use them in a contact paper suncatcher or stained glass. The contact paper keeps the leaves flat as they dry and displays them at the same time.
How to Create Mandala Leaf Art
Once your leaves are decorated and preserved, it's time to try Mandala Leaf Art!
Mandalas are repetitive designs in a circular shape. They are so fun to make with natural objects, stickers, and collage items.
What better way to use your beautiful fall leaves than to design a mandala on your wall!?
Use tape or mounting putty in order to arrange and rearrange your mandala until you're happy with the result. The coat of Mod Podge on the leaves will help them be both flexible and strong enough to be handled repeatedly.
We love the way these gorgeous fall leaves look on the wall! Will you try this Autumn leaf art project? If you do, tag us on Instagram @artfulparent!
More Leaf Art Activities for Kids
Want even more Fall fun?
Check out our Autumn Creativity Pack!
This 34-page printable eBook is full of Autumn-themed art activities, drawing prompts, creative play ideas, and more!
Pin It for Later