How to make Zentangle leaves using metallic Sharpie markers on colorful fall leaves. This beautiful Autumn art activity is perfect for kids and adults alike.
Updated August 2021
We love Autumn leaves! This time of year, we love to collect every beautiful or interesting leaf we see, coming home with a new stack of red, orange, yellow, brown, and green everyday.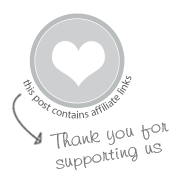 And we don't just collect leaves. We love to use them for so many crafts and art activities! There are endless ways to use leaves – you can draw and paint autumn leaves, or you can draw and paint on the autumn leaves!
If you want to draw on the leaves you've collected, you've got to try making zentangle leaves.
Zentangles are formed when the same pattern is drawn over and over again. They are super fun for kids and adults alike. We love to use the book, One Zentangle A Day for inspiration. And leaves provide the perfect canvas for making zentangles of all kinds!
How to Make Zentangle Leaves
MATERIALS
*A note about the leaves: You can do these on pressed and dried leaves or on fresh Autumn leaves. If you use fresh leaves, you may wish to press them for a few days after drawing on them, so they dry flat rather than curling up.
INSTRUCTIONS
Prepare your work area

Protect your work surface with a mat or piece of paper (in case your permanent marker wanders off the edge of your leaf). We like to use black paper, because the metallic Sharpies look so good on it and we tend to doodle on the paper, too.



Create your leaf zentangle

Choose a leaf and doodle designs, images, and words on it with the metallic Sharpies.

Use a Zentangle book for inspiration if you like or create your own repeating patterns and designs.



You can do different designs in each leaf section, or on each leaf half if you desire, or on the entire leaf.



Repeat with more leaves!

Set your finished Zentangle leaf aside and start a new one.

Continue tangling and doodling until your leaves run out and you feel the need to go outside to get more.



Preserve with Mod Podge (optional)

If desired, add a coat of Mod Podge to the top of the Zentangle leaves.

This brings back the vibrant color and also makes the leaves more supple. If you're hoping to save the leaves year after year, you can add a coat to the back of the leaf, too.
Ways to Use Your Beautiful New Zentangle Leaves
Use as part of a tablescape, mantle decor, on a fall nature table, or even on the wall
Decorate gifts
Add a loop of string to make ornaments
Autumn Arts & Crafts Ideas & Supplies
Download our FREE printable idea list of 30 autumn activities for kids & families! Or check out the blog post with the links. So many fun ideas for fall!
And be sure to check out our FALL family fun list in our Amazon store! It includes supplies for fall arts & crafts, autumn toys, Halloween ideas, and picture books about autumn.
And if you want even MORE Fall craft ideas, check out our Fall Arts and Crafts Workshop at the Kids Art Spot, our kids art club. You'll get 10 videos of fun Fall art activities PLUS 10 seasonal drawing prompts!
Pin It for Later