These crafts with leaves for kids include leaf art, leaf garlands, leaf printing and so many fun ways to combine nature & art.
Updated August 2023
Celebrate Autumn in all its glory with these fun leaf crafts for kids!
We all like to create with the seasonal colors and images around us, and what better way to be creative this fall than with Autumn leaves?
Some of these leaf crafts use the leaves as is, straight off the tree or, more likely, the ground. And others require leaves that are pressed and dried first.
So, before we dive into this list of leaf crafts for kids, here are a few methods for preserving your leaves: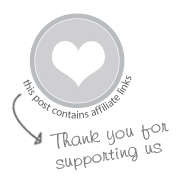 Ways to Preserve Fall Leaves for Crafting
Okay, now that you have some leaves pressed or preserved, it's time to dive into this list of leaf crafts!
Crafts with Leaves for Kids
These Autumn leaf crafts include leaf art, leaf garlands, leaf printing, leaf people, and more!
1. Leaf Drawing, Doodling, and Zentangles
Draw on your leaves with metallic sharpies and create beautiful autumn leaf art!
2. Autumn Leaf Mandalas
Design a colorful leaf mandala for your wall using your doodled autumn leaves!
3. Make Clay Leaf Prints
Use leaves to make clay leaf prints and pendants with air dry clay. This easy nature craft project is fun for kids and creates a beautiful product.
4. Leaf Garlands
Try making some of these fall leaf garlands with your family.
5. Glitter Leaves
Add some glitter to your autumn leaf art doodling and take it to the next level with these shimmering glitter leaves!
6. Autumn Leaf Rock Art
This project is easy to make and a beautiful autumn decoration! All you'll need is Mod Podge, smooth rocks, and some small autumn leaves.
7. Leaf Peepers
Googly eyes make everything more fun, and this leaf peeper craft is no exception!
8. Autumn Suncatchers and Stained-Glass Windows
Bring the beauty of fall indoors and use your gathered fall leaves to make Autumn leaf suncatchers or stained-glass windows.
9. Print with Leaves on Cloth Napkins
Print with leaves to make beautiful cloth napkins. They are so easy to make and make a lovely addition to your table or can be given as a gift!
10. Leaf Casting
Try leaf casting with plaster of Paris to make 3-dimensional leaves.
How about you? What are your favorite Autumn leaf crafts for kids?
More Autumn Art Activities for Kids
Want even more Fall fun?
Check out our Autumn Creativity Pack!
This 34-page printable eBook is full of Autumn-themed art activities, drawing prompts, creative play ideas, and more!
Pin It For Later