Hello, my friends!
I have something special to share with you…
It's my new book!
The Artful Year :: Celebrating the Seasons & Holidays with Crafts & Recipes
Receiving my box of author copies from the publisher was so exciting—like Christmas!—yet this is something that I had created.
My first book was a labor of love.
Love of kids' art. Love of creativity.
And wanting to share both with the world in a way that hadn't been done before. In an accessible, fun, and encouraging way so that would inspire as many parents and teachers as possible to share art with the kids in their lives. I wanted to show the importance of creativity so that more people would make it a priority.
This book?
The Artful Year was a labor of joy.
The joy and excitement that I get from the seasons and holidays.
And the joy and excitement that children the world over get from the seasons and holidays.
As humans, we get so much enjoyment and inspiration from nature and the seasonal changes that happen throughout the year. And we have found ways to celebrate those seasons and their holidays as individuals, families, and cultures.
The Artful Year takes you through the year with many creative ways to celebrate each of the seasons and holidays with arts and crafts, food, books, and activities. Over 175 family-friendly activities!
As you know, this book is based on the four seasonal ebooks I created. You may even have one or more of those ebooks on your tablet or laptop.
But with the help of my editor, Jennifer Urban-Brown, and the wonderful team at Roost Books, those ebooks have gone through a series of changes, morphing from awkward teenagers to enter into a graceful and self-confident early adulthood as The Artful Year book.
I'm so proud of it! And so thankful for the wonderful work that Roost has done to make this book possible.
The Artful Year is divided into five main sections ::
Activities for All Seasons
Spring
Summer
Autumn
Winter
Each section of the book is filled with seasonal and holiday crafts, recipes, art projects, and other activities. Plus our favorite children's books about each of the seasons and holidays.
I hope you like my new book as much as I do!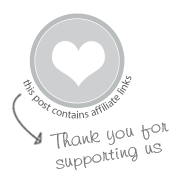 I am so excited that The Artful Year is printed and almost ready to go out into the world, to bookstores, libraries, and homes…
The official book release date is February 3rd—less than a month away!
You can pre-order The Artful Year through any of the following ::
Note :: Roost Books has them in stock now and you'll receive the book before the official release date if you order through them.
You can also ask your local library to order a copy or two (thank you!).
And, just for fun, I'm giving away one of my advance author copies (signed, of course)! To enter for a chance to win one of the very first copies to go out into the world (I did send one to my mom and Grandma already), see the giveaway details below…
The Artful Year Signed Book Giveaway
To enter to win a signed copy of The Artful Year before the book is officially released just leave a comment to this blog post then come back up to the rafflecopter widget and tell it that you are entering the giveaway. Giveaway open to readers around the world through January 16th, at 11:59 pm EST. Winner will be announced here on Saturday, January 17th.
Good luck!
Giveaway now closed. Congrats to Jenny for winning the book!
"I love seasonal crafting with my children. Can't wait to get my hands on this!"
Pin It for Later ::