Raised salt painting is an all-time favorite kids art activity that is loved by all ages from toddlers on up. Glue, salt, and watercolors are all you need for this simple art activity, also known as salty watercolors.
Raised salt painting is awesome. I mean, AWESOME.
We've done this so many times over the years, starting when Maia and her toddler art group buddies were still in diapers. And now, at 11, she still enjoys it. (As do I, and I'm 39!)
If you haven't tried raised salt painting yet, now's your chance! First I'll share a video of the raised salt painting in action, then give you the step-by-step tutorial for this fun art activity.
Here's a video I made showing raised salt painting in action.
And here's the tutorial…
Raised Salt Painting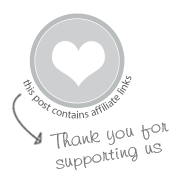 MATERIALS
Squeeze bottle of glue (such as Elmers)
Table salt
Paint brushes or Droppers
*Any sturdy art surface will do. We've done this with card stock, poster board, cardboard, watercolor paper, paper plates, and foam core.
**Liquid watercolors are great for this activity. If you don't have any, you can make your own by watering down food coloring.
How to Do Raised Salt Painting
1.) Squeeze glue designs or pictures onto your card stock.
2.) Sprinkle with salt until the glue is thoroughly covered. Tip to let excess salt fall away.
3.) Dip your paint brush into liquid watercolor paint then gently touch to the salt-covered glue lines. Watch the paint "magically" travel in both directions!
If you like, you can use a dropper or pipette instead of a paint brush to add your watercolor paint. We find that this can add a bit too much paint at a time, but I know that many people like this method.
4.) Let dry thoroughly. This may take a day or two.
Note: If you're wondering about the art mats or the liquid watercolor pots in a base, I talk about them in my post about tools for children's art.
Once dry, display your new artworks!
Raised salt paintings are an all-time favorite art activity in our house (along with shaving cream marbling, microwave puffy paint, and splatter painting). And, like those others, it's one that every kid I know loves, too.
You can use this glue + salt + watercolor technique to write names and other words…
…to make rainbows and Valentines…
…as well as to make nature scenes, squiggles and scribbles, faces, and more!
How about you? Have you tried raised salt painting with your kids yet?
By the way, these salty watercolors are one of our Top 10 All-Time Favorite Art Activities for Kids. If you like this, you might like to check out the others on the list.
Pin It for Later