Here are six paper marbling techniques that are easy, fun, and kid friendly. Plus, the results are beautiful!
Updated September 2022
Marbling is one of our favorite art activities and we've done it many ways and many times over the years. We've marbled paper with all kinds of paints from watercolors, tempera, acrylics, and even food coloring. We've marbled all kinds of surfaces. And we've tried every technique from Suminagashi to shaving cream marbling.
If you'd like to learn how to marble paper, read on. We'll share six ways that are easy and fun!
6 Easy Paper Marbling Techniques
Note: Many of these marbling techniques will work fine on other materials as well – cardstock, cardboard, paper plates, wood blocks, craft sticks, ornaments, boxes, and even Easter eggs. So, no need to limit yourself to paper!
1. Marbled Paper with Shaving Cream
The best, easiest, and cheapest marbled paper is done with shaving cream marbling. This is one of our all-time favorite art activities for kids of all ages. You have to try it. You can also check out our video of shaving cream marbling in action!
2. Marbled Paper with Oil and Food Color
Marbling with oil and food coloring is one of the easiest ways to marble paper and it uses materials you likely already have at home. Beautiful! Check out this video of marbling with oil and food coloring!
3. Marbled Paper with Liquid Starch
We've done this technique a few times and it works great! Paper marbling with acrylic paint and liquid starch uses liquid starch to keep the paint near the surface, so it is easy and very effective.
4. Marbled Paper with Rainbow Milk
One of our most repeated science experiments is the rainbow milk experiment. You use food coloring and dish soap to create beautiful explosions of color as the dish soap interacts with the milk fats.
Our friend Ana from Babble Dabble Do helps her kids capture the beauty with marbled milk paper prints as they do the experiment, combining art and science.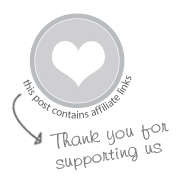 5. Suminagashi Marbling
Suminagashi is the ancient art of Japanese water marbling. You can buy this simple Suminagashi kit online, as we have done, and have everything you need except for the paper.
This has been one of our favorite art activities and we owe Valerie Deneen of of Inner Child Fun a big thanks for introducing it to us. Here's her post on Suminagashi for kids that started it all for us.
6. Nail Polish Marbling
Marbling with nail polish is very effective and fun, but it is a bit smelly. Nail polish works beautifully for marbling, though, and we've marbled our way through many ornaments, cards, and wooden shapes over the years using this tutorial for marbling with nail polish on Design Mom.
Because of the smell and relative permanence of the nail polish, not to mention the smell and toxicity of the nail polish remover you need to use when removing said nail polish from areas it shouldn't be, we wouldn't recommend this marbling technique for little kids. But it's definitely worth a try with older kids and adults. (It would make an awesome ladies craft night!)
Which of these marbling techniques have you tried already? Which ones do you want to try?
People Also Ask
What is needed for paper marbling? It depends on what type of marbling you'll be doing, but to start, you'll need sturdy paper, dye of some kind (either liquid watercolors, acrylic paints, or food coloring) and the material you'll be marbling it with (shaving cream, oil, liquid starch, etc.), as well as shallow dishes or pans.
Can you use normal paper for marbling? We recommend using sturdy paper, like cardstock or liquid watercolor paper for these types of projects.
What can I do with my marbled paper? There are so many ways you can use the marbled paper you make! Check out our post on how to reuse children's artwork, or if the season is right, see how we used marbled paper to make 10 different Valentine crafts!
More Marbling Activities for Kids
Pin It for Later