Marbling is one of our favorite art activities and we've done it many ways and many times over the years. We've marbled paper with all kinds of paints from watercolors, tempera, acrylics, and even food coloring. We've marbled all kinds of surfaces. And we've tried every technique from Suminagashi to shaving cream marbling.
If you'd like to learn how to marble paper, read on. I'll share six ways that are easy, fun, and kid-friendly.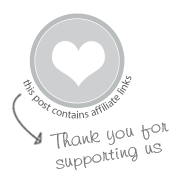 How to Marble Paper (6 Easy Techniques)
Note: Many of these marbling techniques will work fine on other materials as well—cardstock, cardboard, paper plates, wood blocks, craft sticks, ornaments, boxes, and even Easter eggs. So no need to limit yourself to paper.
How about you? Which of these marbling techniques have you tried already? Which ones do you want to give a go at?
Pin It for Later