How to make a vision board that works using magazine images and words. An easy and effective ten step tutorial.
Vision boards create and hold a sort of good magic.
I make at least one every year and have since before I had kids. The more I do them, the more I believe in them.
UPDATE! I am offering a vision board workshop now! In this online workshop, I walk you through my process of creating a vision board that works, including all the tips and tricks I've learned along the way for creating it, activating it, and living into it. I hope you will join me!
Vision boards work for me on many levels
Vision boards are an important part of my annual goal-setting process. They help me set and prioritize my goals, values, and intentions.
Vision boards are fun to make and can be quite artistic/creative.
The process of making my vision board helps plant my goals and intentions in my head and sends them out to the universe.
Seeing my vision board regularly—with images and words representing my goals, wishes, and values—helps remind me what I want to do, be, and have. And helps to ensure that I continue to move towards those things, both consciously and unconsciously.
Note: I'm making assumptions about that unconscious part. I don't really know what goes on in my head unconsciously! Maybe it's wishful thinking. But I do believe that a big part of the vision board magic is it's influence on the unconscious or subconscious mind.
Do Vision Boards Actually Work?
Yes!
They have worked for me. And they have worked for others.
I am surprised at what came to pass on other vision boards I created in the past. Not always within the year. Sometimes a few years later, in fact. I look back at old vision boards and am surprised and humbled.
But they work on other levels as well. Besides just the fact that what I put on them becomes reality.
As mentioned before, the act of making them helps me with my goal setting. I also add values—things that are important to me that I want to focus on more.
With all that in mind, I thought I'd share my vision board process on how to make a vision board that works for you.
How to Make a Vision Board that Works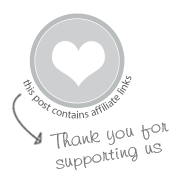 MATERIALS
Magazines
Other images and text from artwork, old books, computer printouts, etc. (optional)
Paper and pen
Sharpies or other permanent markers (optional)
The Vision Board Process
Note: This is the general process that I use. Feel free to take what you like from these instructions and ad lib the rest. Make it your own process! I'll include some ideas for different formats and processes at the end as well as some resources and books that might be helpful if you want to read more.
1. Set goals and prioritize
First I sit down with paper and pen and think about my goals for the coming year.
This initial step is my big brain dump and includes the big goals (get healthy and strong, learn how to meditate, take the family on a trip to St. John) to the little wish list type of stuff (get a new vacuum cleaner), intentions (be more mindful, connect with my family better), and words for the year (clarity, joy, peace).
After I do the first brain dump, I review my thoughts and notes and figure out what my priorities are and either circle them or create a new list.
What are the things I really, really want to happen above all else? Those are definitely going on my vision board. A lot of the other things will end up on my board, too, but I want to make sure the biggies get their place.
NOTE: If you're not sure what to put on your vision board, I created a free guide that I think you'll find really helpful called 11+ Ideas for What to Put on Your Vision Board. It's a 10-page PDF workbook with lots of ideas, examples, and prompts to help you craft your own powerful vision board.
2. Create a basic structure for my vision board
This step is optional, but I've been doing it for the past several years and really like it.
I divide the poster board into a nine section bagua by drawing two equidistant vertical and horizontal lines, then title each section with the life area that it corresponds with in the bagua.
The bagua is a key component of feng shui. Even if you don't believe in feng shui (I'm still not sure myself) it provides a nice frame work and some general life categories to keep your goals and vision board well rounded.
Again, it's optional, but I'm telling you what I do.
Each section has a corresponding life area associated with it as well as a color. I tend to consider both when creating my vision boards.
3. Write goals and ideas on my poster board
So, once I draw the bagua on my poster board, and write both the life area and color on it, I then start writing my goals and intentions for each area directly on the poster board. It will get covered over later with collage images so I don't worry about how it looks or if I'm just thinking on paper and later change my mind about some of my priorities or whatever.
This part helps me round out my goals. For example if my initial brain dump focused on finances and health, I am now reminded to consider relationships, skills, etc.
Hmm… What do I want in the area of wisdom?
In addition, this part helps me to focus when I'm searching for vision board images (in the next step).
And I like how the layer of intention and goals are a part of the finished vision board, even if you can't see this layer ultimately. It makes me feel like it's helping to do the work!
4. Find images and words for the vision board
Search for and cut out images and words that embody your goals and/or just speak to you.
I love this step!
I go through a stack of magazines (generally from the free stack at the public library or bought for a quarter each from Goodwill) and clip everything I like—colors, words, interesting images—but am also on a hunt for images and words that relate to the goals I'm making.
In fact, I cut out way more than I need or will ultimately use!
Also, if there's a goal or intention that I can't find a good image for, I hop on the computer and do an image search. My finished goal boards include a mix of magazine images, pictures I print from the internet, and words.
The kids usually join me in clipping images for collage, but tend to focus on images they like (or treats they want to eat) more than goals.
5. Sort and arrange the images and words
You could do this as you go or after the cutting spree. I've done both.
So, with your poster board in front of you, and your pile of images at hand, go through the images and decide what belongs on the poster board and place it roughly in the section it will go. Then continue through the pile of clippings.
Some images will go on the poster board, some will go in a "later" pile to be used in a future collage, and some will just be recycled.
6. Edit and create your goal board
Now it's time to narrow down both the images and words, and the placement.
Time to trim around the flowers or bicycle or whatever, if you haven't already. I edit out more of the images and arrange the others. Trim and refine.
7. Glue down your images
Note: I often like to begin with a base layer of color and themes that I then build on with the smaller images (as in the photo above), but this is not necessary!
Here's my (almost) finished vision board collage from yesterday.
8. Add your own words, doodles, or sketches
Now, add your own words, doodles, or sketches over and around the collaged images with Sharpie markers (optional).
9. Display!
And now it's time to hang your new vision board on the wall where you will see it regularly!
I hang mine in my office, where I can see it from my desk, but you could put yours anywhere you will see it daily. The act of creating it is important, but so is seeing it regularly.
Optional: Once your collage is complete, have it laminated at Kinko's or Staples.
You can also share it with others if you like…
Incidentally, I texted this photo of a section of my vision board to my francophile friend Sarah, for example, in the hopes that she would plan a trip to Paris with me this spring!
10. Review your goals daily
So you have your new vision board in a place where you can see it every day, right? Make sure to pause and review the images, messages, and goals at least once a day.
I've recently started taking  a few minutes each morning to revisit the goals that the images and words represent, to imagine what it will be like when they come to pass, and to think about something I could do that day toward each goal.
More on Manifesting with Vision Boards
(Here are 3 additional blog posts I've written on the subject + a vision board workshop that I'm offering!)
Different Vision Board Ideas
There are so many different ways you could make a vision board!
Poster – Glue images to a piece of poster board (as in my process above). You can see many vision board examples here.
A portable vision board – as an accordion fold book (see above)
Goal-specific vision boards – I've made vision boards specifically for one goal (getting my first book finished and published) or for one area of my life (health)
Cork board or bulletin board – Use pushpins to attach images and words to a bulletin board
Inspiration wall – Pin or tape images and words to a wall
String + clothespins
Small vision boards in planner – make or include small vision boards within/on your calendar or planner
Art journal as vision board
SoulCollage Cards
Pinterest board as vision board
6 Books about How to Make Vision Boards
*These are the books I've read. The others are highly rated and reviewed on Amazon.
How about you? Any ideas on how to make a vision board that works? Leave them in the comments, I'd love to hear!
Pin It For Later