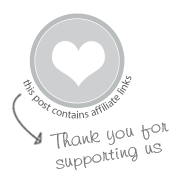 I didn't end up doing any of the babyproofing of art supplies over the weekend as I had planned, other than moving scissors off of Maia's red table and keeping the paints in the studio. But Maia did a few more of her challenge drawings and I thought I'd share them with you.
These challenge drawings are easy to make by simply altering the paper in some way to inspire them to think and create differently. I cut holes out of paper sometimes for hole drawing challenges, but this time added contrasting paper shapes with a glue stick.
Maia's Drawing Challenges
There's not a tree in sight which makes me think that it was mostly about the shape of the paper. Who knows, though. We may still be seeing lots of trees in the future around here.
Your comments were great and it's interesting to hear how common repetition seems to be with children's art.
Above is a drawing of Totoro from one of our favorite Japanese anime films, My Neighbor Totoro. Maia started out drawing a heart, but when she saw the finished shape she said it was Totoro and added the details. I love it!
Here are a couple of other drawings: A train with passengers along the bottom and symbols and letters in the little white boxes.
The alphabet, backwards (she was copying the alphabet from an upside down piece of paper), along the curve of the paper shape.
Our plan for the day involves making these baked doughnuts. A good plan, wouldn't you say?
More Challenge Drawings for Kids
Pin It for Later