Try one of these fun drawing printable activities for kids to encourage creativity and help build art skills.
Updated July 2023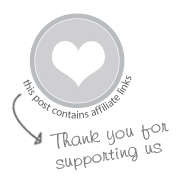 We're all for DIY art activity pages to make for kids based on their interests. But sometimes you just want to press the print button. So, while the make-your-own versions are endlessly customizable, printable art activities are quick and easy.
You can also check out Jean's book Invitation to Draw, filled with 99 interesting and challenging art prompts and questions designed to help children draw and think more creatively!
We love these art activity printables that you can offer your child because they encourage creativity and are fun to do!
Drawing Printables for Kids
Free Printable Art Activities
More Printable Art Activities
Printables for Learning
Printables for 3D Art Activities
Which printable art activities will you try?
How about printing one out for now and a couple others to have up your sleeve for next time you need a quick and easy art activity?
Want More Drawing Activities? Visit the Kids Art Spot where we have a Drawing Workshop for Kids. This online workshop for kids and families features 10 super fun and easy drawing activities, each with a step-by-step video tutorial and printable instructions.
More Drawing Printables and Drawing Ideas
Pin It for Later