Here are our favorite drawing game ideas that encourage creativity and connection with you and your kids. Try one or a few today!
Updated July 2023
Art games are the best. They are fun, they are creative and connecting, but they are also easy to fit in whenever and wherever.
So whether you are waiting for food at restaurants, sitting in the doctor's office, or on a long road trip, art games are a must have.
Here are a few of our favorite kids' art games.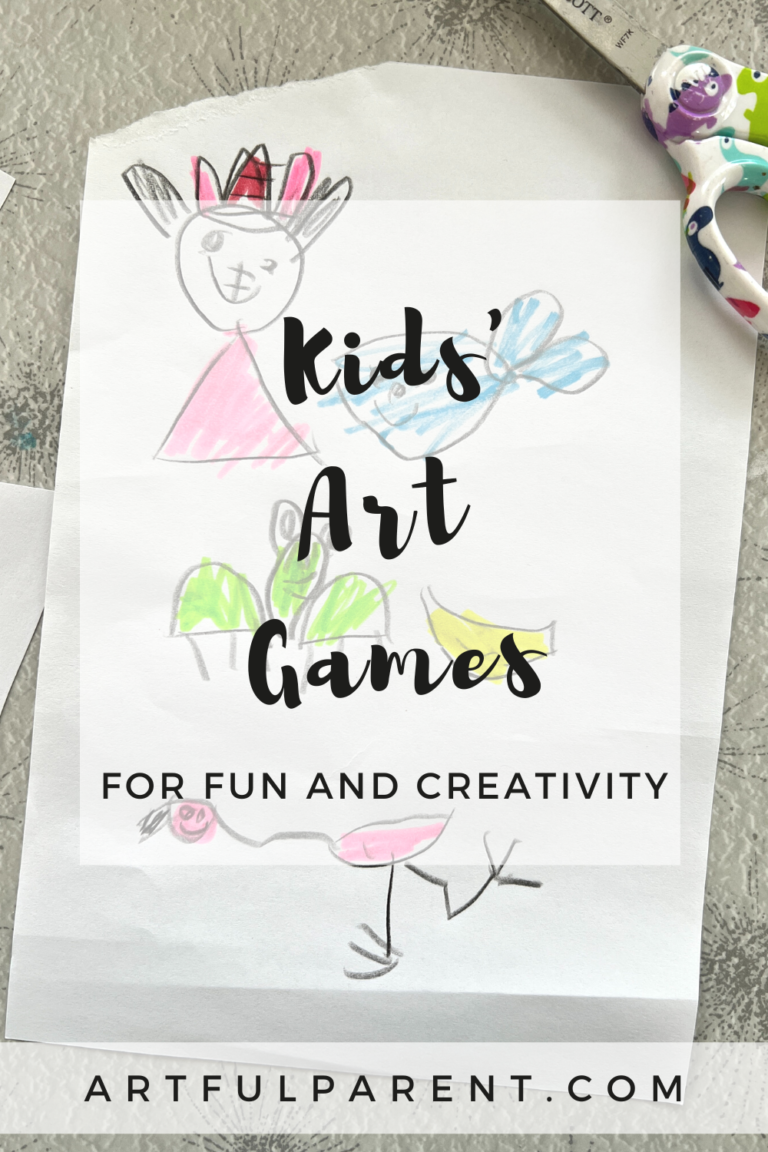 Drawing Games for Kids
Take turns adding to a collaborative drawing. This is one of our favorite art games for restaurants and waiting rooms.
We also do a version of this game with mandalas.
Players use a quick scribble as a drawing prompt. Does the scribble remind you of a duck, a face, a castle? This is our other favorite drawing game for restaurants and waiting rooms.
People take turns drawing sections of a human body, passing the covered drawing to the next person, and adding to the next drawing. A great game for a group of family and friends that works well with mixed ages.
A fun, interactive drawing activity for kids and families. Simon says, "draw circles," and the artists each draw circles. Simon also says things like, "trade pastels," "draw dots," and "draw a face."
We also play a version of this with autumn leaves in the fall.
A way to connect one-on-one with a child and also a low-key way to encourage his or her drawing.
Create portraits by trading drawings and adding new features. It's sure to bring laughs and is a great way to explore creatively together.
Double doodle art is fun, relaxing, and a great way to exercise the brain as it uses both sides of the brain simultaneously.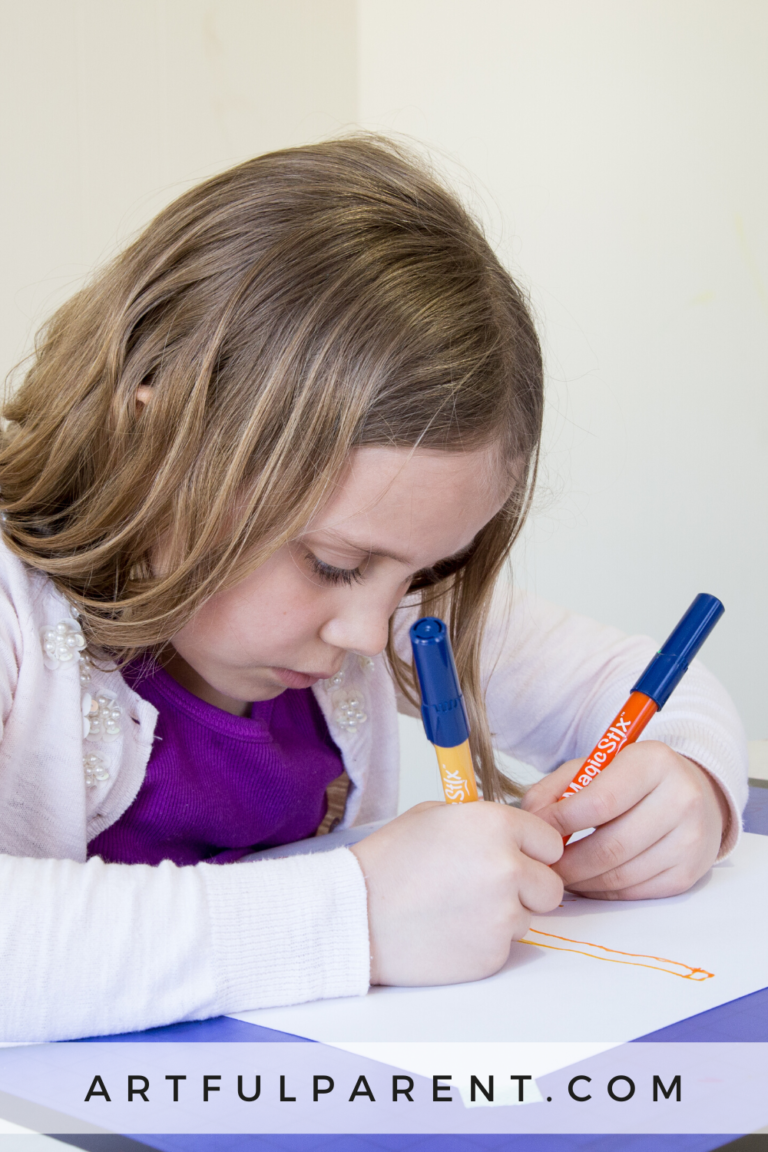 More Fun Drawing Games
Here are some art games from around the web…
8. Draw with Art Dice (on Tinkerlab)
9. 10 Drawing Games for Kids (on Craftwhack)
10. Elements of Art Memory Game (on Teach Kids Art)
11. TeleDraw (on Mini Matisse)
12. Art Director Cootie Catcher printable (on Crayola)
How about you? Do you play art games with your kids? What are your favorites?
Want More Drawing Activities? Visit the Kids Art Spot where we have a Drawing Workshop for Kids. This online workshop for kids and families features 10 super fun and easy drawing activities, each with a step-by-step video tutorial and printable instructions.
More Drawing Games for Kids
Want even more drawing ideas?
Check out our 30 Days of Drawing Prompts Pack!
Drawing prompts are a super easy way to promote creative thinking. Here are 30 of our favorite drawing prompts, one for each day of the month in a convenient printable booklet!
Pin It for Later