Join us for the virtual book tour for Invitation to Draw, our new kids' activity book! We have an amazing lineup of activities, giveaways, demonstrations, and interviews celebrating this fun new book by Jean Van't Hul.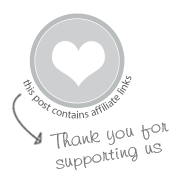 Tomorrow, June 15th, is the day that my new book, Invitation to Draw, is officially released into the world!
Subtitled, "99 Drawing Prompts to Inspire Kids Creativity," Invitation to Draw is an activity book designed to help children draw and think more creatively by inspiring them with interesting and challenging art prompts and questions.
In celebration of the book release, and to share more of what Invitation to Draw is all about, we've organized a virtual book tour for you!
For the next two weeks, a select group of Instagrammers, bloggers, art teachers, parents, and parenting experts will be sharing the book in various ways on their platforms.
There will be:
Activities & Ideas
Giveaways & gifts
Demonstrations & videos
Reviews & interviews
And more!
Exciting, eh? I think so!
We're so excited about the lineup for our virtual book tour! Check back each day for activities, giveaways, reviews, interviews, and more! Make sure to bookmark this post as we'll be updating it with direct links and more info as everyone's posts go live! We also encourage you to follow along with us on Instagram and Facebook!
The Virtual Book Tour for Invitation to Draw
June 15
"The book is totally a favourite right now and I always pop it in my bag if we are heading out for dinner!"

Eleanor Ford, Mini Mad Things
Video demonstration of drawing prompts in action on @mamapapabubba and a book giveaway, too!
Our favourite new drawing book! It's by my friend @jeanvanthul of @theartfulparent and it would be SO perfect for keeping little artists busy this summer!

Jen Kossowan, Mama.Papa.Bubba
My first thought when I thumbed through my copy was that I wish I had had this book when I was a child… If your child loves to imagine, this is the book for your child. If your child struggles with confidence in art, this is the book for your child too!

MaryAnn F. Kohl, author of 20+ books on children's art
I received an early copy of #invitationtodraw (99 Drawing Prompts to Inspire Kids Creativity) and the kids at Figment LOVE it! #kidapproved

Amber Scardino, Figment Creative Labs
June 16
It's filled with 99 different open-ended drawing prompts, ranging in style and complexity. I can see we're going to try some of these prompts with playdough paint and loose parts! And the pages are also perforated so they easily tear out, perfect for in the car or waiting rooms.

Caris , Little Smiths Play
We loved trying it out in class and seeing where our imagination will take us!

Ginger Huebner, Roots and Wings School of Art
So many great drawing prompts for kids of all ages…I expect we'll work our way through the entire book this summer!

Kim Poler, Beehive Art Studio
June 17
Chock full of creative drawing prompts, your kids will not be able to keep their hands off of it. Help children draw and think more creatively by inspiring them with interesting and challenging art prompts and questions!

Rachel Faucett, Handmade Charlotte
June 18
What I love about this book, is that it is great for ALL ages, as well as for ALL levels of experience! I can imagine a very young child just learning to draw adding to these pages… but also adults enjoying this book

Maggy Woodley, Red Ted Art
June 19
There's a new way to encourage your kids to draw this summer, thanks to a book that has lots and lots of creative drawing prompts.

Kathy Barbro, Art Projects for Kids
June 21
10 Quiet Time Activities Your Kids Will Love! A guest post by Jean, on A Fine Parent
I've been using drawing prompts with kids for over a decade and am always surprised and delighted by how well they hold kids' attention and how well they engage their creative thinking and drawing.

Jean Van't Hul
June 22
Instagram post + giveaway on The Art Pantry
This is the perfect easy activity book for setting up invitations to create, for playdates, or for bringing along on car rides or moments of waiting around.

Megan Schiller, The Art Pantry
Need to keep your small human entertained? Well look no further than Jean Van't Hul's awesome new book "Invitation to Draw: 99 drawing prompts to inspire kids' creativity". The title is pretty self-explanatory and my 6 year old loves them!

Danielle Falk, Little Ginger Studio
June 23
Jean writes, "A drawing prompt can act as a magical solution for creative engagement."

My teen daughter agrees by saying, "I would have loved this book so much as a kid!"

Melissa Taylor, Imagination Soup
Book review on Instagram Stories @Collagecollage
June 24
Demonstration of drawing prompts on Babble Dabble Do
I admit when I first got a copy of this wonderful new book for kids I was a little nervous…. I love to doodle but have never been confident in representational drawing, however the drawing prompts in this book are so much fun they will get anyone past their sketching fears!

Ana Dziengel, Babble Dabble Do
June 25
Book review + video interview with Jean on Mama Smiles
June 26
See the book in action with students at Artclubcdmx
Every student was totally engaged in what they were doing. They chatted and shared ideas constantly and loved showing each other as the pages became their own creations.

Joanna Pink, Art Club Mexico City
June 29
Book review on Instagram at Not Just Cute
A fantastic collection of creative prompts! Some children feel overwhelmed by a blank page and don't know where to start. These simple starters take the overwhelm away without overtaking the creativity.

Amanda Morgan, Not Just Cute
June 30
This is a great art activity book. I was excited to see how varied the drawing prompts are. I love these prompts, especially the road trip! I think this is a perfect art book for tweens, but younger children and teens, heck, even adults, will enjoy it too.

Allison McDonald, No Time for Flash Cards
July 1
I love how it prompts creativity without being overly prescriptive. There is so much room for creative exploration on all of the pages. My seven-year-old loves drawing and doodling on the pages, but older kids and even adults will have fun with it too!

Emily Neuburger
DATES TBA:
And that's it, my friends! A LOT of truly awesome, absolutely wonderful bloggers, Instagrammers, experts, and influencers!
You probably already know many of them. If you don't already, click the links, check them out, and follow them. There is such an amazing wealth of artful ideas, help, and inspiration for parents, teachers, and caregivers here in this group.
More About the Invitation to Draw Book
Invitation to Draw offers 99 open-ended drawing prompts, each one posing a question to investigate that encourages children to free associate and problem solve.
The perforated pages make it easy to tear out prompts for on-the-go activities or allowing multiple kids to draw at the same time.
A blank cake provides the chance to decorate a dream confection, an empty house inspires stories about who lives there, and a grid of triangles supplies the chance to explore abstract art. What might be hiding in that tree? What sort of robot can you design? The possibilities are endless!
Invitation to Draw won the NAPPA Awards Seal of Approval for Excellence by the prestigious parenting advocacy group that rates products for parents and children!
Drawing prompts inspire and encourage kids to think and draw differently, and sometimes more creatively, than they might when faced with a blank page. By offering constraints such as a pair of eyes or an empty car and asking a question, children begin thinking about the possibilities and answering the question in their heads even before they put pen (or marker or crayon!) to paper.
And through the act of drawing and observing the drawing unfold, the brain continues to think and problem solve, opening up all kinds of creative possibilities around that specific idea.
To Buy the Invitation to Draw Activity Book for Kids
If you'd like to buy a copy of Invitation to Draw, you can click here to order the book on Amazon | Barnes & Noble | Roost Books | Indie Bound | Powell's Books | Your Local Independent Bookstore
For Media Inquiries
For all media requests, including review copy or excerpt requests, please contact Roost Publicity via e-mail at [email protected]. Thank you!
Share Your Drawings + Fun Giveaway!
If you get a copy of my book and would like to share your thoughts or any of your kids' drawing prompts, I would LOVE to see it! Tag me @theartfulparent on Instagram and use the hashtag #invitationtodraw
We also have a SUPER FUN GIVEAWAY you can enter! Simply take a photo of your family using Invitation to Draw and tag it on social media using #invitationtodrawgiveaway. Tag @theartfulparent and my publisher @roostbooks as well. That's it! You'll be entered to win 1) An additional copy of Invitation to Draw, 2) a copy of The Artful Parent, and 3) A 1-year membership to our online art club for families, Kids Art Spot! You have until June 29th to enter!
Xo,
Jean