Here's how to paint lace with kids using liquid watercolors. Then turn the colorful lace into a beautiful wall hanging!
Updated November 2022
When Jean asked me to write a post for The Artful Parent, I couldn't hide my excitement. I have followed her for so long and her books have been such an inspiration, motivating me to embrace sharing art and creativity with kids.
Writing this post brings so much joy and happiness to me, and I am very grateful for this beautiful, artsy community!
Today, I want to share with you one of my all time favorites: painting lace.

Fabric is one of my top art materials of all time. Since I was a little girl, I have been fascinated with floral patterns on my mom's and grandma's lace table cloths. The texture and the playful repetition kept me so distracted that it would take forever to eat my food. Blame it on the lace, right?
There are so many possibilities with fabric, and the process of working with it is always magical and unique.
The wall hangings I am sharing with you today are easy to make, inexpensive and oh, so much fun! I made this one with my boys and they really enjoyed it. I hope you give it a try!

How to Paint Lace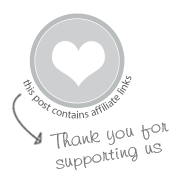 MATERIALS
Lace (we got ours really cheap at a local fabric store)

Small jars or cups

Stick

Acrylic paint (optional)

Glitter glue (optional)
Time needed: 20 minutes
INSTRUCTIONS
Cut lace

Start by setting up a piece of your lace on top of a paper towel. We cut ours 12 in x 22 in, but you can go bigger or smaller depending on preference.

Draw on lace with Sharpies

Bring in your sharpies! We used as many colors as possible. Avoid using black and brown.

The boys were really into drawing/tracing the inside of the flowers they found on the lace. I have done this project with kids as young as 3.5, and for younger ones, it's usually more about making marks and circles in different colors instead of defining any specific shape they find on the lace. So, anything goes.

Paint lace with watercolors

Once they are done with sharpies, bring in the watercolors. Fill several containers with different colors and add a little bit of water to each. Place a dropper in each color, and invite the children to paint lace by squeezing drops on top of the lace.

Kids love watching how watercolors spread out through the lace (capillary action) and how the colors interact with each other – it's very relaxing. My boys picked the colors and it was their choice to pour them as you see them on the final piece of painted lace.



Find a branch u0026 assemble lace hanging

Finally, find a little branch from your backyard or park. Using a glue gun, stick it to the upper part of the painted lace.  Add a piece of yarn tied to the ends of the stick for hanging and that's it!

Hang it on a wall, door, or just about anywhere and I promise it will always get oohs and aahs! It's a whimsical addition to any space!


Lace Painting Variations
You can also do other variations, like adding acrylics and glitter glue at the end. Or try using yarn and a plastic needle to add some weaving into the lace as we did with our lace dreamcatchers.
The possibilities are endless, but the most important thing is enjoying the process!
Pin It For Later