Updated February 2021
So, this geometric watercolor art is an activity we first tried years ago when Maia was a toddler. We were so impressed that we did it several more times, but then kind of forgot about it.
We're going through a process of updating old blog posts and tutorials on The Artful Parent, though, and was reminded what a cool art activity this was when we updated this one on the Textured Watercolor Plastic Wrap Technique.
So, of course, we did it again.
And being me, I took lots of photos.
We experimented with different paints and other variations.
And then we extended the activity in a new way by doodling on and tracing the angled lines with pens, including metallic Sharpies and chalk markers.
So it seems time to write a new blog post about this fun watercolor art activity.
DIY Geometric Watercolor Art for Kids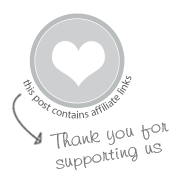 MATERIALS
*We've tried this geometric watercolor art with three different kinds of watercolor paint so far, including liquid watercolor paint (our favorite), a watercolor paint palette (just use lots of water to make the paint extra liquid), and water mixed with watercolor paint from a tube. You can also do this with watered down food coloring.
Time needed: 1 hour.
INSTRUCTIONS
Paint with watercolors

You'll want to add lots of watercolor paint to your paper. The more wet watercolor paint there is, the better.

We did this with the paint palette for some of them, just making sure to add extra water, and with liquid watercolors for some of them. It works both ways.

A note about the salt in the photo: We experimented with adding salt, too, before applying the Saran Wrap, but didn't notice much of an effect.



Add Saran Wrap

Scrunch up some Saran Wrap and apply it to the wet watercolor painting right away.

Or, as my kids liked to do, apply a flat piece of Saran Wrap then scrunch it up directly on the paper.



Let dry then remove Saran Wrap

Set the Saran-Wrapped paintings aside to dry completely. Like overnight. Then lift the Saran Wrap to reveal your new geometric watercolor art!



Beautiful and super cool!



Some work better than others, so make a bunch.



Draw geometric designs

After making dozens of geometric watercolor art, we decided to get out the pens and markers. The girls and I traced some of the geometry of the watercolor designs and also doodled free form on top of our artworks while listening to a Harry Potter audio book.


I love how these look! I especially like the effect of the silver metallic Sharpies. And the chalk markers.
More Fun Watercolor Techniques to Try
Pin It for Later