I made an alphabet and number set for Maia's felt board before Easter. It was a lot easier than I expected.
Aimee left a comment on my last felt board post suggesting using iron-on letters to make it simple (she linked to this post and tutorial).
I took the general idea but made it even easier!
Here's how ::
Make Your Own Felt Alphabet Letters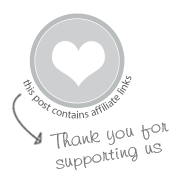 MATERIALS
Adhesive-backed felt letters (I bought the 2 inch red Stick-It Felt letters and thought they were awesome! You can also get these in different sizes and colors.)
Felt pieces in a contrasting color (You can buy these individually at your craft store or fabric store for cheap.)
Small, sharp cissors
INSTRUCTIONS
I went to the art supply store intending to buy iron-on letters, but most were too ornate or too small for what I envisioned. I came home with Stick-It Felt letters instead and am glad I did.
I think these worked great! Not only were they super easy to use (just peel off the backing and stick them to the felt), but they also make the finished felt piece nice and sturdy.
I attached the letters to contrasting-colored felt, using slightly different colors for the letters (blue) and the numbers (lavender). Although it would also look great to have a rainbow of colors.
I trimmed around each letter, using a pair of small, sharp scissors.
Maia squirreled them away as fast as I could make them. She wouldn't let me look at her felt board until she put the very last letter in place.
Little did I know she was creating abstract art with the alphabet!
Not exactly what I had in mind when I made these, but wow, this kid is amazing!
Want some felt alphabet letters for your felt board? I highly recommend making a set like this! So easy and they look GREAT!
Pin It ::