Today I'm posting a round-up of our best felt board ideas and a tutorial to make your own felt board.
Felt boards are a wonderful way to encourage creative play, provide a quiet time activity, or take on the road while you travel. The possibilities are endless!
MATERIALS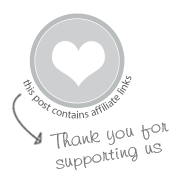 How to Make A Felt Board
The felt board was so easy to make.
First, I purchased a 1/4 inch thick board cut to size (2 feet square I think) at Lowes.
Next, I sprayed the wood with a spray adhesive (I used Elmers), then quickly attached a large piece of cream-colored wool felt that I bought at the fabric store, smoothing out the wrinkles with my hands.
Then I turned the board over so the felt was underneath (leave a couple inches extra on each side), sprayed the adhesive around the edges of the back, and pressed the felt ends up and over.
I used a couple of tacks at each corner to help hold the felt in place, but probably didn't need them.
Three Sneaky Bugs has a great step-by-step tutorial for making a framed felt board. She also has a post about making flower felt pieces. And What Caroline Says uses a colorful flannel and felt combo for a storyboard.
Felt Board Ideas for Creative Play
Note: For many of these, I used templates that I found online and printed (search for "felt board templates" or something similar).

1. Felt Animal Set
A set of animals, by special request, including a lion, a tiger, and a zebra. I thought it would be easiest to draw the animal features on, so first I ironed on some Wonder-Under to the felt since you can write easily on fusible web but not directly on felt.
After ironing on the Wonder-Under, I pulled off the paper backing and used the templates I printed out to cut out the animal shapes. I used sharpies to draw on all the details.

2. A mailman, mail, and houses
These details are cut out of fabric and adhered to the felt with Pellon fusible interfacing. I ironed interfacing to several different fabrics, then cut out the little details as I needed them and ironed them onto the felt.
I made a couple of houses and an apartment building. Then I created a mailman and several letters to be delivered.

3. Goldilocks and the Three Bears
I made Goldilocks with the accompanying bowls of porridge, chairs, and beds so the whole story can be acted out on the felt board!
I used Wonder Under fusible webbing to attach the fabric clothes. And a permanent marker for the face details and Goldilocks' shoes.
For the bear faces, I added circles of the fusible webbing for the nose area since I'd been told they are easier to draw on than the felt itself. It was, but for tiny little details like this it probably wasn't necessary.
Felt Board Ideas for Learning Activities

1. Make Your Own Felt Alphabet Letters
This alphabet and number set is easy to make with Stick-It Felt letters. To use, just peel off the backing and stick them to the felt, and the finished felt piece feels nice and sturdy.
I attached the letters to contrasting-colored felt, using slightly different colors for the letters (blue) and the numbers (lavender). Although it would also look great to have a rainbow of colors.
I trimmed around each letter, using a pair of small, sharp scissors.

2. Create your own Felt Faces
Making felt board scenes just became so much easier! I can make a photocopy of a page of line drawings, lay a drawing on top of a sheet of felt, and start cutting. These faces are about nine inches tall, which keeps the little noses and eyebrows somewhat manageable.
I used a template copied from a library book: Felt Board Fun by Liz and Dick Wilmes. It's an older book that might be hard to find but here's a more recent book by the same authors. And it looks like there are other similar books, as well.
Felt Board Ideas for Nature

Seasons
I made this autumn themed tree with some fall leaves. It would be great to add spring, summer and winter options as well.
I cut the tree free-hand but found a maple leaf image online that I used as a template for the leaves, as you can see from their uniformity.
More Felt Board Ideas
If you have any felt board ideas to add, please add them in the comments!
Pin It For Later