Today I felt like sharing how audio books keep me entertained and educated in this crazy busy parenting world. Plus some of my faves. In case you could use some ideas.
I love to read and have a book in front of my face pretty much nonstop from 3rd grade on. I didn't think it would change when I became a parent. And at first it didn't. My babe would nurse and I would read. She would fall asleep in my arms and I would read. But when we outgrew that stage, I realized that reading time was harder and harder to come by.
I still read, some, and hope to read more as the years go by, but for now I've found other ways to learn and be entertained and get lost in a world. Namely audio books. (Although I also go through phases of listening to a few podcasts.)
I listen to audio books while I do the dishes and fold laundry and clean the house.
I listen while I drive.
I listen when I go for walks or runs.
I listen while I cook.
I don't have much time to just sit down and read but I do have to drive places, do have to clean the house, do have to cook, do like to walk and run. And I've found that these are the perfect times for me to listen to a good book or to learn something new.
Plus listening to a book makes cleaning and folding laundry much more enjoyable for me.
I used to stop by the library for books on CD before any road trip. Now I download a new audiobook.
So today I thought I'd share my favorite audio books and also ask for your recommendations. (I'm always look for new ones!)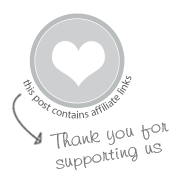 First, though, I use Audible for my audio books. It's easy, they're an Amazon sister company, and they have a great selection. Plus they have a free trial offer which makes it well worth giving them a try, if you don't already use them.
You can sign up here for a free trial and get two free audio books, which I think is a pretty good deal. (I signed up for the free trial ages ago when they were only offering one audio book.) Or, if you already know you like listening to audio books, just sign up. It's worth it.
I listen to the books on my phone using the audible app and headphones (when I'm exercising) or a bluetooth speaker (when I'm doing housework) but you can do it on your computer or whatever.
Okay, here are some of my faves…
Audible Books I've Listened to and Enjoyed
The Millenium series by Stieg Larsson, plus the 4th one written after Larsson's death. If you liked the books, these audio versions are great ways to revisit the series. The narration is excellent.
I'm not usually big into murder mysteries, and Westerns aren't even my thing, but I loved this series. Plus I would listen to anything George Guidall narrates.
I had read both of these before, but the audio versions are excellent. For anyone who has creative work to do. Psst… I think that's all of us.
Audio Books for Kids, too
Also, I've introduced the kids to my audio book obsession. We've listened to some of the Harry Potter series in the car (wonderful performance!)…
And are now going through the Mysterious Benedict Society series (we love them!).
…and I got a few kids' audio books for 6yo Daphne to try because she is home sick (I scored all four of these for less than three bucks total!)
Note :: I am incredibly picky about narration and even if I'm interested in the book (or know that I love reading it), if I don't like the voice of the narrator, I won't buy it. Always listen the audio sample.
Oh, and just for fun, here are some audio books on my wish list ::
How about you? Do you have some favorite audio books? I would love some recommendations for audio books, both those for me and those for kids!
Pin It for Later